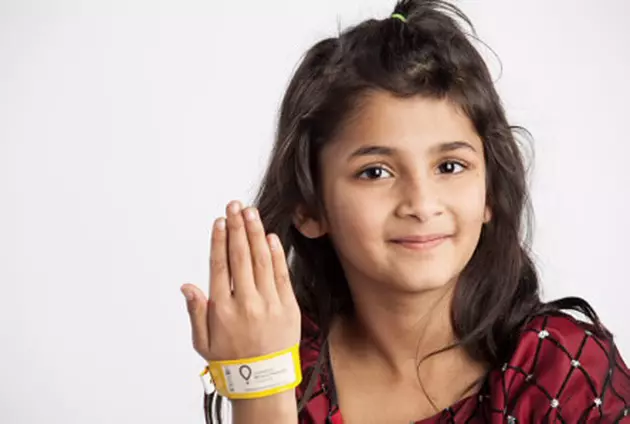 Cure Kids Cancer: Sara Skyberg
Sanford Children's Hospital
By Sanford Children's Hospital
At the precious age of only 8, Sara has proven she's a fighter.
Sara was born in Nepal, and at around 4 months old, her birth parents abandoned her in a field. It was a place where wild dogs often roamed for food, but her strong lungs were heard by patrolling police officers. Sara was taken to an orphanage, where she spent the first years of her life.
At 3 years old, she was adopted by a loving couple from South Dakota, Ray and Beatrice. But it was clear Sara had health issues. She was too weak to walk on her own and seemed sick, but her new parents thought maybe she had parasites, a common issue in Nepal.
Not long after Ray and Beatrice embraced the toddler in their home in Valley Springs, they took her to Sanford Children's Hospital. Sara did have parasites, but when her doctors ran tests more test, they discovered that she also had a much more serious illness.
Sara was diagnosed with acute lymphoblastic leukemia. After many difficult months of hospital stays and treatments, Sara is now in remission. Her parents credit Sanford Children's Hospital for giving their little girl a second chance at life.
---
More From KSOO-AM / ESPN Sioux Falls