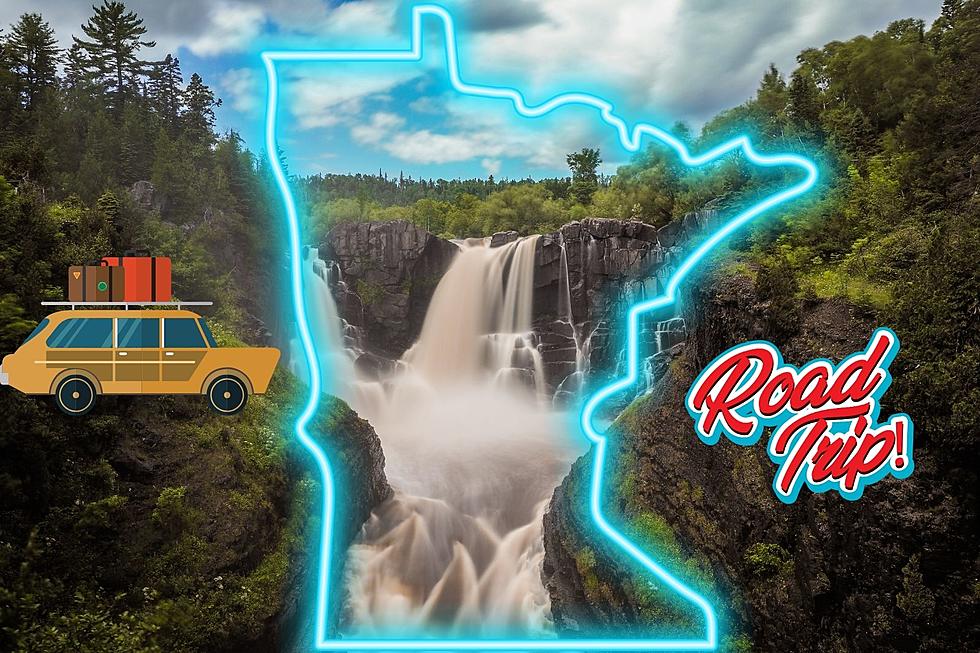 Minnesota's Tallest Waterfall is the Perfect Spot for a Fall Road Trip
Credit: Canva
Minnesota is one of the most majestic places to visit during a fall road trip. With the changing colors of the trees, the days getting shorter, and the weather getting colder; there's no time better than the present than to get to the North Star State's best autumn attraction.
Depending on where you live in the Land of Ten Thousand Lakes, this trip could be a bit of a jaunt, but it's well worth the journey.
Welcome to the High Falls
The tallest waterfall in the state is at the very top of the state. Kinda fitting, right?
Located in the far northeast corner of the state lies Grand Portage State Park and inside the park is where you can find the state's tallest waterfall.
The High Falls of the Pigeon River is Minnesota's highest waterfall, plummeting 120 feet into a narrow rocky gorge. The stunning view from this deck is accessible to wheelchairs and families with children in strollers. A beautiful rainbow can often be seen arching over the river, which separates the United States from Canada.

-Minnesota DNR Website
The High Falls are just a short walk from one of the buildings on the grounds, so if you're worried about a long hike, you're gonna be okay.
According to many of those who have visited the High Falls, fall is the perfect time for a road trip. Check out more about the falls from the Minnesota DNR, here. And see some of the reviews from Trip Advisor, here.
Story Sources: Minnesota Department of Natural Resources Website, Trip Advisor Website
You Won't Believe The List Of Minnesota's 8 Deadliest Animals
When you think of Minnesota you probably picture lakes, camping, fishing, and Paul Bunyan. But there are also native animals that live in the state that can rough you up or even kill you.
More From KSOO-AM / ESPN Sioux Falls