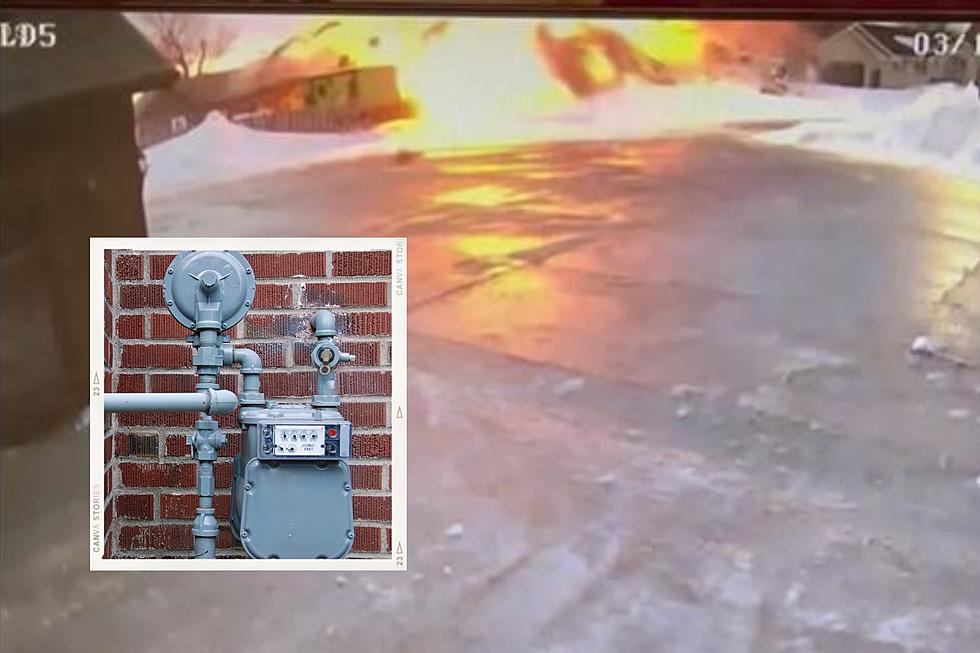 Snow Covered Gas Meters Leads to Two Home Explosions in South Dakota
Video owned by Broadwater Bar and Grill./Madison South Dakota Fire Department/Canva
A pair of house explosions in eastern South Dakota are a reminder of the importance of clearing the snow away from your gas meters.
Two separate houses exploded and caught fire in Lake County, South Dakota this year. Officials are blaming the fires on snow-covered gas meters.
The Madison, South Dakota Fire Department shared this video Sunday showing the latest house explosion:
said in a statement, "In both home explosions, there was 10+ ft or more of snow on the gas meter."
Officials say that when a lot of snow piles on top of a house's gas meter damage can occur, "Large amounts of snow can put heavy weight and pressure on the pipes which ultimately causes them to break and fail."
"There is no reasonable amount of snow that should be on your gas meter. Clean them as best as you can," the Madison Fire Department said.
In addition to the gas meter, they say that snow can block the "vent on the regulator" and that could end up forcing natural gas into the house.
From Frybread to Pheasants - Here are South Dakota's Official State Things
Every state in our nation has chosen things that represent the state in one way or another to be official state things. Like a flower, or animal.
South Dakota
is no different.
The Mount Rushmore has a state flower. But did you know we also have a state tree and a state fish? Yes, we even have a state code.
More From KSOO-AM / ESPN Sioux Falls