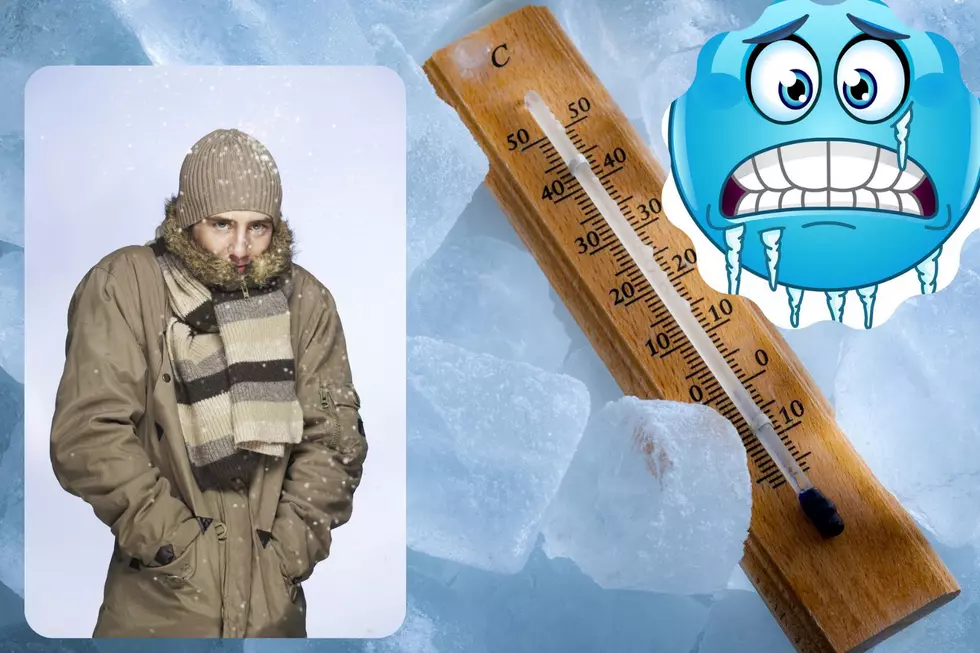 Is South Dakota One of the Most Frigid States in the Nation?
Getty Images/yayayoyo
Welcome to the depths of winter!
It's resembled winter for several weeks now in South Dakota thanks to all the snow we received and continue to get. And now that January has arrived and February is right around the corner, it's gonna start feeling like winter as Jack Frost starts nipping at your nose and all your other exposed body parts.
It's always been my experience that the months of January and February in South Dakota are just brutal temperature-wise pretty much every winter. As a result, I loathe the first two months of the year for that very reason. And I'm not even sure loathe is a strong enough word to describe exactly how I feel about the months of January and February.
If someone were to ask me, I would have easily guessed that South Dakota was one of the top 3 coldest states in the nation during the winter, but oddly enough, it's not!
I know, shocking, right?
January is typically the coldest month of the year here in the U.S. and according to the website Wisevoter, Alaska holds the title of being the coldest state in the nation.
The lowest average temp throughout the year in Alaska is 30.7 °F. It can also reach as low as -80 degrees Fahrenheit during certain months in Alaska, and the month of January is usually a prime candidate for obnoxiously cold temps like that in the Last Frontier state.
Our friends up in the other Dakota, have a firm icy grip on the #2 position when it comes to the coldest states in the nation. Snow combined with cold arctic winds coming down from Canada makes January and February extremely frigid months in North Dakota. The average temperature during the winter months in North Dakota is 10.7 °F, and that's of course before you factor in their bone-chilling wind chills.
The gang at Wisevoter claims Minnesota, the land of 10,000 wind chills is the 3rd coldest state in the nation. The average temp throughout the year is 42.5 °F, and the average winter temp is 9.4 °F.
Anyone who has ever been in northern Minnesota during January and February truly knows the definition of cold!
So where does South Dakota rank?
Strangely enough, we are the 13th coldest state in the nation on average throughout the year, and the 7th ranked coldest state during the winter months, with an average temp around 21.2 °F.
The coldest temperature ever recorded in South Dakota was -58.0 °F in the town of McIntosh on February 17, 1936. Now that sounds more like the South Dakota we've come to know most days in January and February.
Bottom line, if you're a cold weather hater like me, we can stop all our complaining I guess. Truth be told, we're not all that cold. Yeah....right!
We just need to do our best to power through the next couple of months and try to remember if you're not into ice skating, hockey, ice-fishing, and snowmobiling that's why God created hot chocolate at Netflix.
Just hold on, it will be hotter than the surface of the sun again here in South Dakota in about 7 months!
Source: Wisevoter.com
A Survival Guide For Your First Winter in South Dakota
Sioux Falls,
South Dakota
, and the rest of the Sioux Empire (AKA southeastern South Dakota) are welcoming thousands of new residents every year.
Many of you new folks will be experiencing your first eastern South Dakota winter. While it doesn't usually get as bad as our Dakota friends up north, I speak from experience when I say it can get a little rough.
So, to help ease you into winter in Sioux Falls and South Dakota here are some winter survival tips:
Do You Remember These 10 Crazy Snowstorms In South Dakota?
Here's some news that some South Dakotans prefer not to hear this time of year. Winter is coming. In denial? The dropping temperatures and early snowstorms out west by
Deadwood
speak for themselves.
Slowly but surely, people of the
Sioux Empire
are bracing for colder weather and snow-covered roads. Even though snow will soon be gracing the Sioux Empire with its presence, some snow showers will not compare to these ten dreadful snowstorms that hit South Dakota.
Only In Your State
highlights these ten snowstorms in
South Dakota
as a reminder for people to always be aware of the roads during the winter. These South Dakotan winters can be harsh, which is why it is always a good idea to plan ahead and prepare for the worst.
Do you remember any major snowstorms that hit South Dakota?
More From KSOO-AM / ESPN Sioux Falls