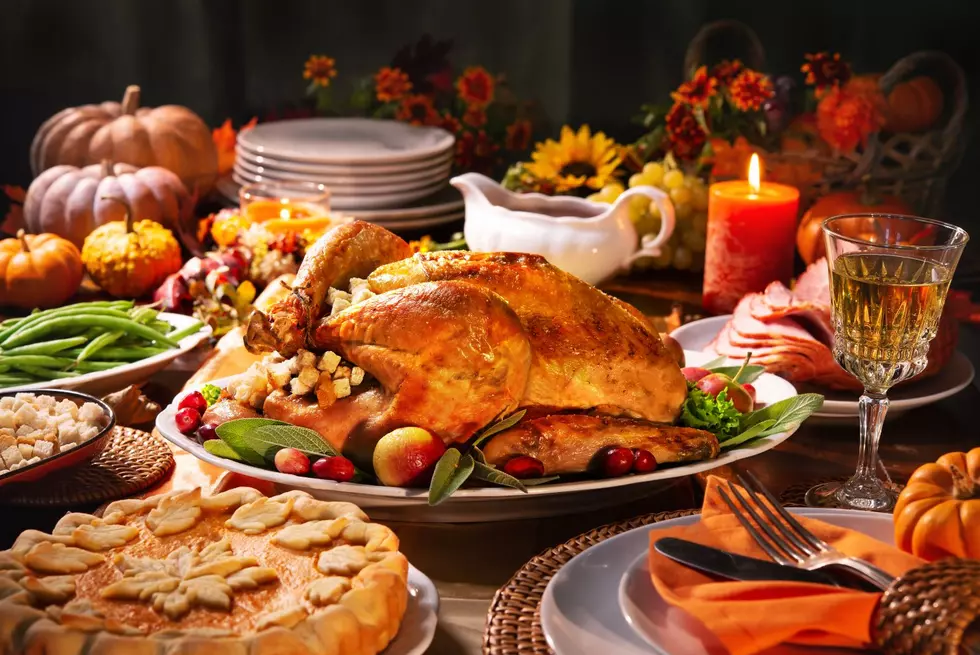 Minnesota, This Is How Long Your Thanksgiving Leftovers Will Last
Minnesota, This Is How Long Your Thanksgiving Leftovers Will Last-Getty Thinkstock
Thanksgiving leftovers are one of the best parts of the celebration. But how long can you keep them in your fridge before you'll make your family sick!?
If you are blessed enough to have a good 'ol Minnesota Thanksgiving get-together with a large group of family and friends chances are you'll have tasty leftovers.
Who doesn't look forward to reheating some turkey, stuffing, potatoes and gravy, along with some of Grandma's Green Bean Casserole!?
But by day 3 or 4 you might be getting a bit tired of finding different ways to serve turkey and stuffing leftovers.
But if your food handling practices have been a bit lax you could be taking a chance and making yourself and others sick. And food poisoning sucks!
What exactly are the safety rules when it comes to storing and reheating your Thanksgiving leftovers?
According to USDA.gov here are some good food safety steps:
-Remember the Two-Hour Rule: Refrigerate perishable items within two hours of coming out of the oven or refrigerator. After two hours, perishable food enters the "Danger Zone" (between 40 F and 140 F), where bacteria can multiply quickly and cause food to become unsafe. Perishable food should be discarded if left out for longer than two hours, so refrigerate or freeze items to prevent food waste.
-Use Shallow Containers: After you break down your Thanksgiving meal into smaller portions, store leftover food in shallow containers in the refrigerator until the Monday after Thanksgiving, or in the freezer for later use.
-Freeze or Consume Within Four Days: Use the Monday after Thanksgiving as a reminder that it is the last day you can safely eat leftovers. If you want to keep leftovers longer, freeze them within that four-day period. Frozen food stays safe indefinitely, though the quality may decrease over time (best quality if eaten within six months).
-Reheat to 165 F: Make sure your reheated leftovers reach 165 F as measured with a food thermometer. Reheat sauces, soups, and gravies safely by bringing them to a rolling boil.
-Microwave Food Safely: When reheating in the microwave, cover and rotate the food for even heating. Arrange food items evenly in a covered microwave-safe glass or ceramic dish and add some liquid, if needed. Because microwaves have cold spots, check the internal temperature of the food in several places with a food thermometer after allowing a resting time.
*
More From KSOO-AM / ESPN Sioux Falls