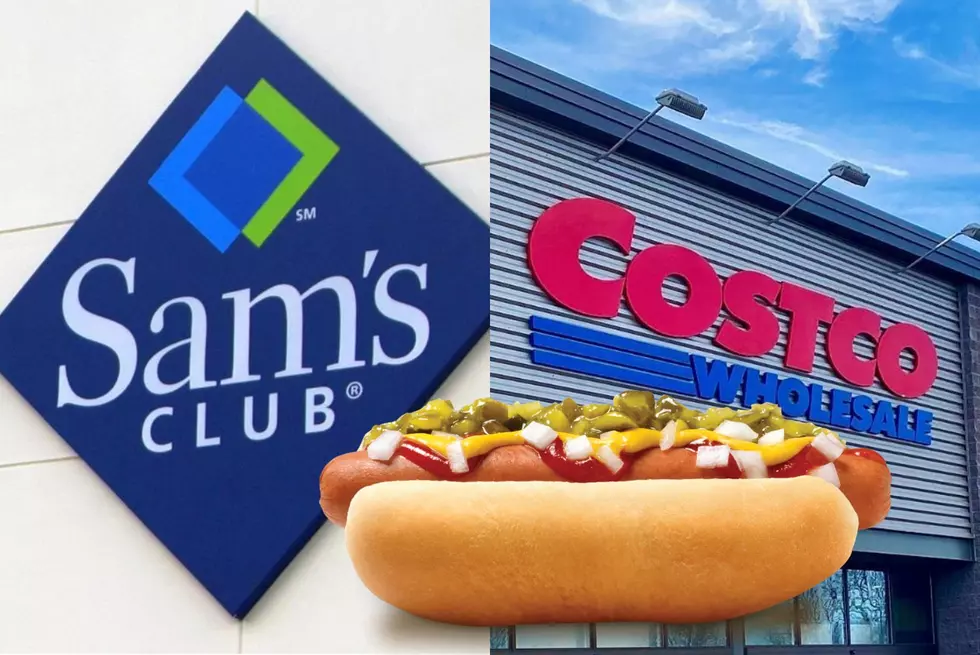 Sam's Club Turns Up Heat On Wiener War With Costco
Sam's Club Turns Up Heat On Wiener War With Costco-KSFY Getty Thinkstock Ben Davis
Sam's Club is taking on Costco's famous $1.50 hot dog. The Wiener War Has Begun...and we all win!
Costco has said you will always be able to get their famous $4.99 Rotisserie Chicken and $1.50 Hot Dog with Soda.
Costco's ¼ pound PLUS All Beef Hot Dog and 20 oz. Soda (with Refill) has been priced at $1.50 for as long as I can remember.
The Costco Hot Dog deal and the Rotisserie Chicken are what is described in the business world as a "Loss Leader"...a product sold at a loss to attract customers.
Now Sam's Club is trying to one-up Costco by offering their ¼ pound Hot Dog for only $1.38. And yes it does come with your choice of soda too.
"Frankly, it can't be beat!" is what Sam's Club is saying about their $1.38 Hot Dog and Soda combo.
Oh...and did you know that if you want to enjoy either Sam's Club or Costco's food court offerings you don't have to have a membership at the stores?
Handy information to have!
8 Minnesota Baby Names That Sound Dirty In Other Languages
When you are naming your sweet baby you might just be giving them a name that is not so sweet in another language.
More From KSOO-AM / ESPN Sioux Falls