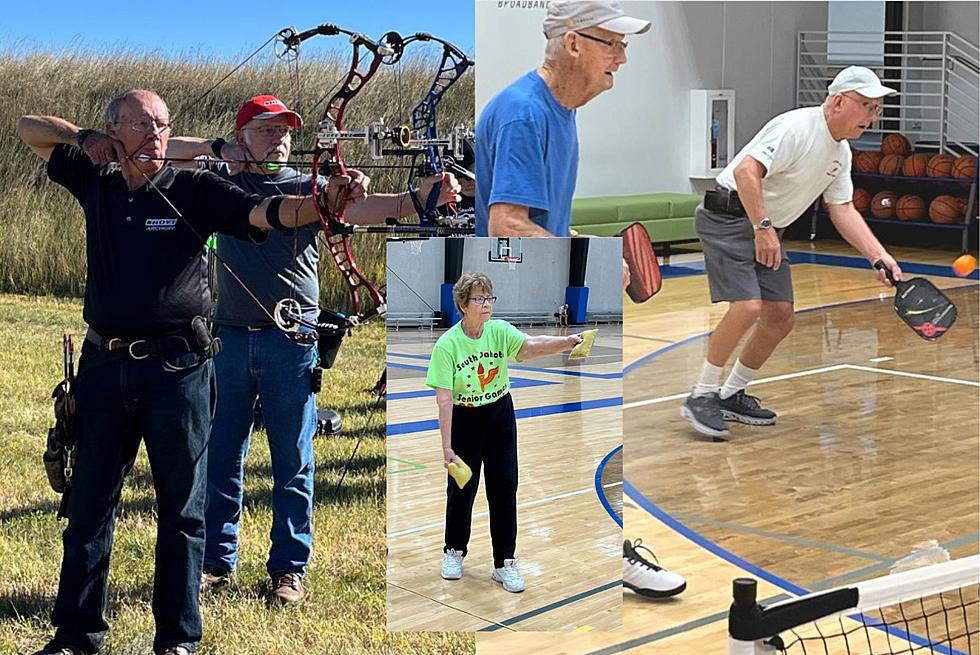 What You Need to Know About 39th Annual South Dakota Senior Games
Courtesy Kelcy Nash/South Dakota Senior Games Executive Director
Thursday, September 7 through Sunday, September 10 will be a very busy time period in our state. That is when the 39th Annual South Dakota Senior Games will be taking place at venues in and around the Pierre and Fort Pierre area.
The Senior Games was started in 1984 as a way to encourage older South Dakotans to stay active while engaging in healthy competition and socialization. The State Games are held annually in cities across the state and in addition to local participants, people travel from across the country to compete.
Athletes age 50 and older compete, and many go on to compete at the National Senior Games.
Registration for athletes is open through this Thursday, August 31. It's your chance to test your athletic skills against others and meet and mingle with really great people from across South Dakota and the nation.
Executive Director Kelcy Nash said, "We are excited to bring the State Senior Games to Pierre this year."
There are events and activities available for everyone of all skill levels. Nash said, "There is a big misconception that you have to be 'in shape' or overly competitive to come participate. That is simply not true. Everyone is welcome no matter the skill level. It's all about having fun and staying active."
For more information about the sports offered, to register, or even to become a volunteer at the games in September, just see the South Dakota Senior Games online.
Do You Know What Is Inside The Giant 60 Foot Tall Bull Head Off I-90?
More From KSOO-AM / ESPN Sioux Falls