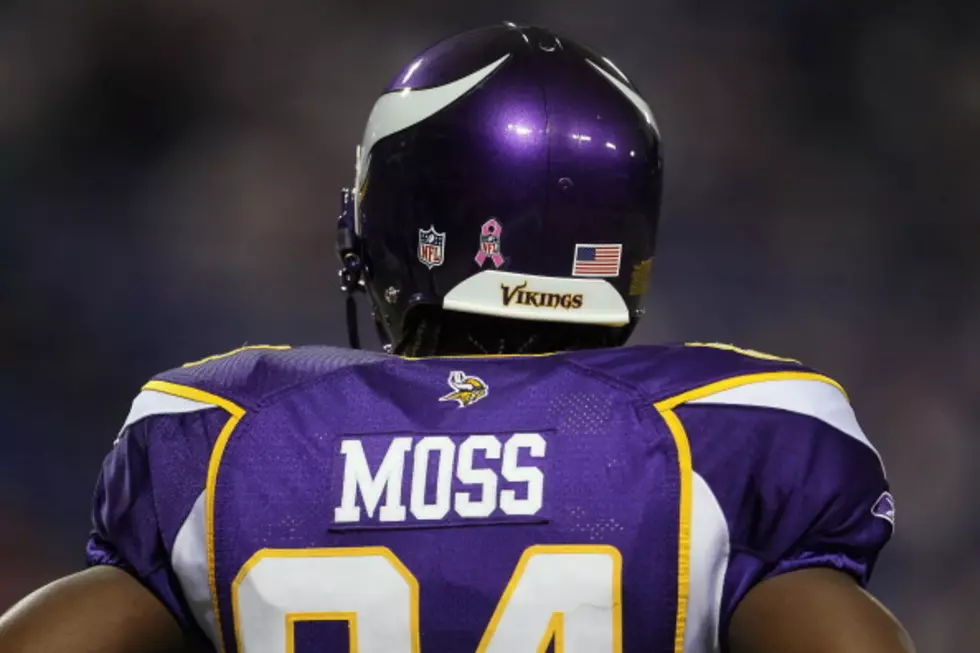 Moss Ready to Face Former Vikings Team with 49ers
(Photo by Jeff Gross/Getty Images)
SANTA CLARA, Calif. -- Randy Moss is prepared for cheers, he's prepared for boos. He is embracing all the hype surrounding his return to Minnesota, where his illustrious NFL career began 14 years ago.
Moss is headed back to the Metrodome on Sunday in his No. 84 jersey for the San Francisco 49ers, eager to step onto the very field where he played some of his best games in seven-plus seasons with the Vikings and leave one final impression. Especially after his short, rocky stint back with the team in 2010 didn't go quite as planned.
The 35-year-old Moss also plans to do his part to keep his new Niners team (2-0) on a nice early season roll after showing the NFL it is among the best with wins over NFC powers Green Bay and Detroit.
Whether he will see any of those old Moss Vikings jerseys, he has no idea.
"I'm just very fortunate to go back where it all started at. We had some great times in Minnesota," Moss said after practice Wednesday. "I'm looking forward to just hearing the Metrodome rock. Now I'm on with the away team and I look forward to a good game."
Moss landed in San Francisco under reigning NFL Coach of the Year Jim Harbaugh for a fresh start after a year out of football. Moss signed a one-year deal in mid-March only hours after he worked out with former NFL quarterback Harbaugh.
Copyright 2012 by The Associated Press. All rights reserved. Material may not be redistributed.
More From KSOO-AM / ESPN Sioux Falls