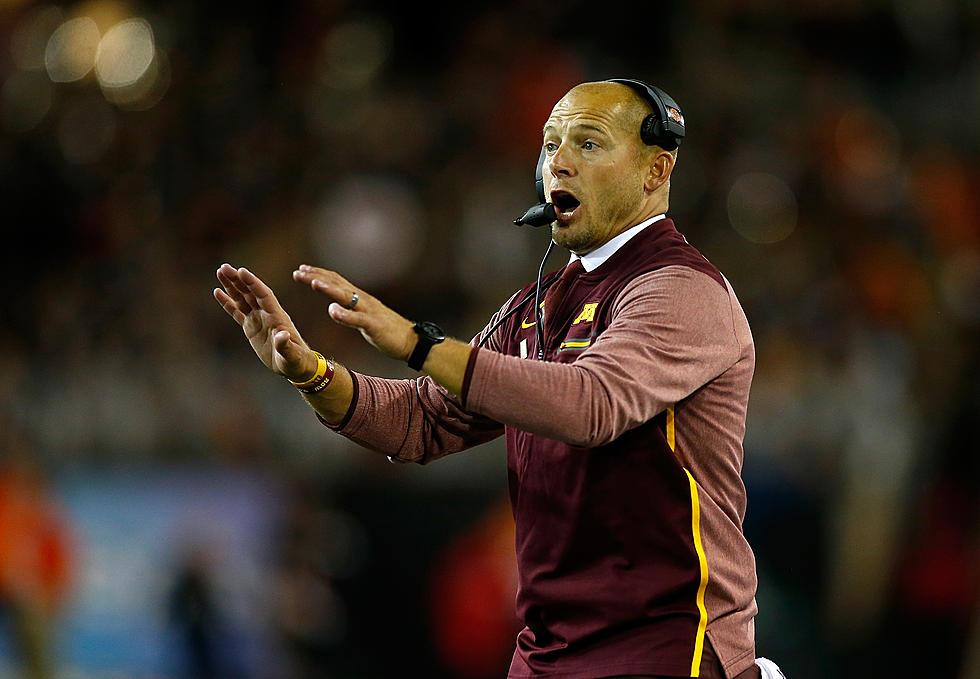 PJ Fleck Agrees to a Seven Year Contract Extension with Minnesota
Getty Images
PJ Fleck will row the boat in Minnesota for a long time to come after he agreed to a contract extension with the University on Tuesday.
The head coach agreed to a new seven-year contract that will ink him with the Gophers through the 2026 season.
The deal nets Fleck an annual salary of $4.6 million in 2020 which is $1 million more than his current salary.
The buyout is very important for coaches who are climbing the ladder and Fleck's starts at $10 million and is reduced to $4.5 the year after that and $3 million in the following two years.
There was speculation with the opening at Florida State that the Noles would target Fleck, adding urgency to the long term plans for the University of Minnesota.
This deal shows the fans that the administration is keen on winning now and that they are committed to making sure this season's success is sustainable.
Minnesota is off to an 8-0 start and will host undefeated Penn State this Saturday at TCF Bank Stadium.
In three-plus seasons in the Twin Cities, PJ Fleck has a record of 20-13.
---