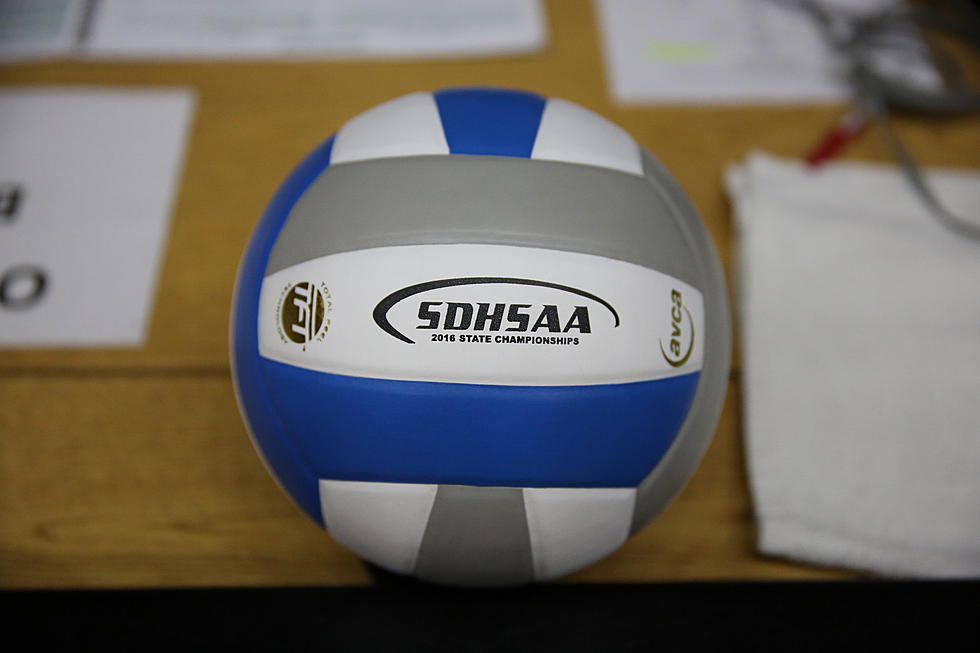 South Dakota High School State Volleyball Tournaments Begin Today
South Dakota Public Broadcasting
Rapid City will be a very busy place as the state volleyball tournaments for Class AA, Class A, and Class B take place at one time.
The Rushmore Plaza Civic Center is hosting this year's combined state volleyball tournament. Three courts are set up on the main floor and will feature three games being played at once.
Northwestern (B), Dakota Valley (A), and Harrisburg (AA) are looking to defend their championships won a year ago in Sioux Falls. Harrisburg and Northwestern are both the top overall seed in their tournament, while Dakota Valley enters the Class A bracket as the number two seed.
Matches will be played at 1:00, 2:45, 7:00, and 8:45 central time. The same time schedule will be in place for Friday. Saturday will have the 7th/8th place games played at 10:00 AM, consolation championship at 11:45 AM, and the 3rd/4th place games at 1:30 PM.
Champions will be crowned on Saturday night with individual matches. Class B will start at 5:00, Class A at 7:00, and Class AA at 9:00 central time.
Here's a look at each bracket.