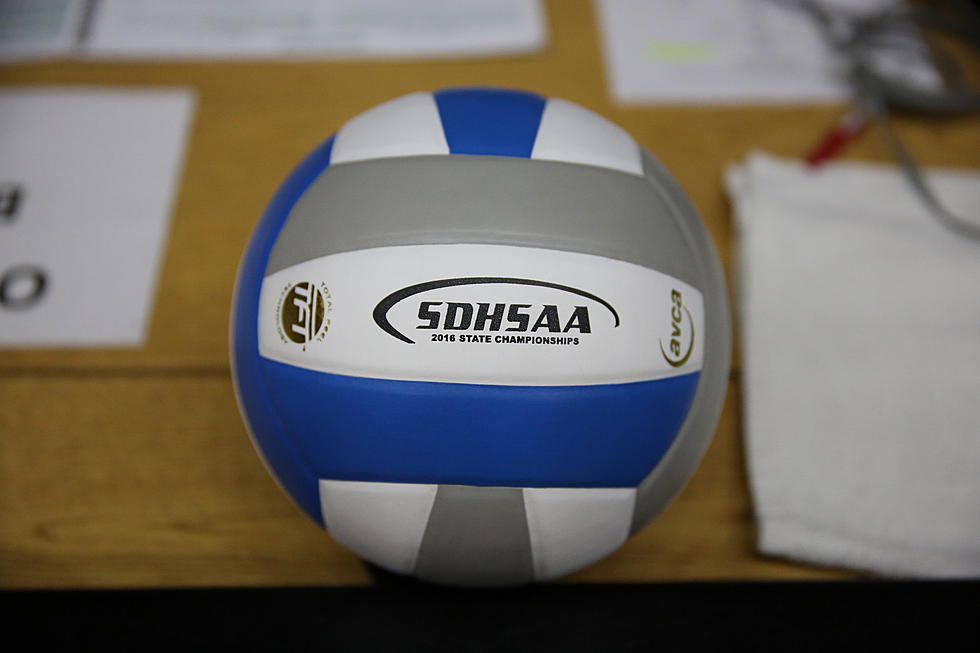 South Dakota Media Volleyball Poll October 12, 2020
South Dakota Public Broadcasting
Heading towards the regular-season finish line, there was a lot of movement in Class A and B in this week's South Dakota Media Volleyball Poll.
Class AA remained the same from last week with O'Gorman leading the way. The Knights, who are ranked 12th nationally by USA Today, are 15-0 heading into this week with matches against Pierre (Saturday), Roosevelt (10/20), and Sioux Falls Christian (10/22) on the way.
Class A and B saw all of the changes in this week's rankings. Sioux Falls Christian and Dakota Valley remain the favorites in Class A, but the teams after them are fighting for position. Madison jumped one spot up to third, while Hill City moved up to fourth after being unranked last week. Winner stayed put at fifth.
In Class B, Northwestern and Warner remain slotted first and second. Chester Area moved up one spot to third. Ipswich jumped into the top-five after defeating Faulkton Area in three sets. With the loss, the Trojans fell to fifth in this week's poll.
Here is the South Dakota Media volleyball poll for the week of Oct. 12, 2020. Teams are listed with first-place votes in parenthesis, record, points, and previous ranking.
O'Gorman (14) 15-0 70 1
S.F. Washington 10-3 53 2
Huron 9-3 39 3
Watertown 9-2 32 4
Brandon Valley 9-3 14 5
RECEIVING VOTES: Aberdeen Central (11-5) 2
S.F. Christian (14) 19-0 70 1
Dakota Valley 9-3 55 2
Madison 10-2 40 4
Hill City 18-1 22 RV
Winner 11-3 15 5
RECEIVING VOTES: R.C. Christian (18-2) 6; Parker (12-7) 1; Garretson (13-3)
Northwestern (14) 16-1 70 1
Warner 12-1 55 2
Chester Area 15-2 41 4
Ipswich 16-2 22 NR
Faulkton Area 10-4 9 3
RECEIVING VOTES: Bridgewater-Emery (14-2) 7; Colman-Egan (13-3) 3; Elkton-Lake Benton (14-3) 3
Enter your number to get our free mobile app
MLB Ballpark Experiences- Good and Bad