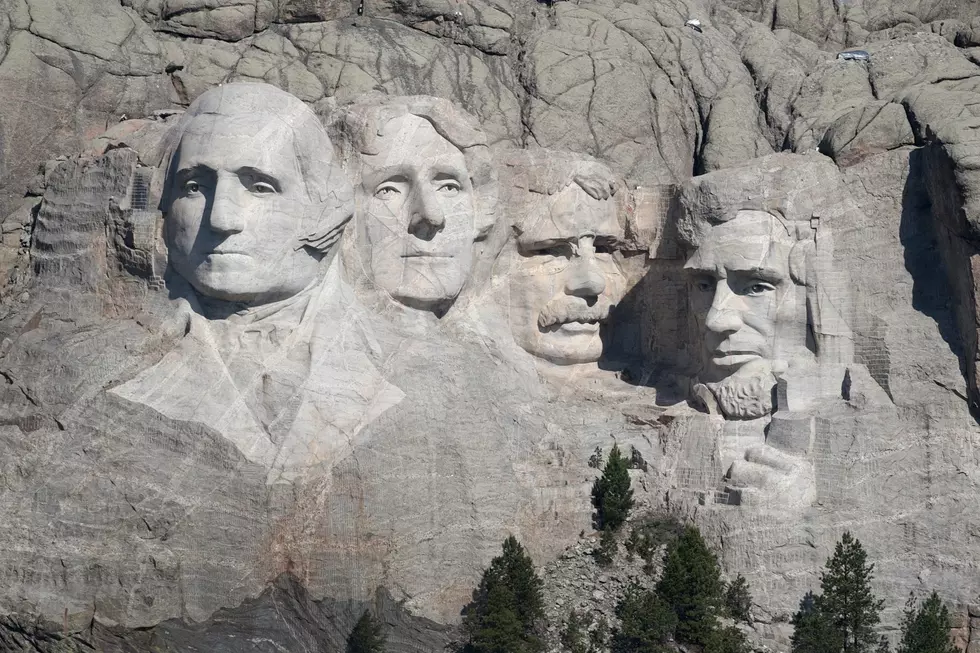 South Dakota's Mount Rushmore Turned 80 in 2021
Getty Images
October 31, 2021 marked the 80th birthday of the Mount Rushmore National Monument that, along with the Statue of Liberty, has become an instantly recognizable worldwide representation of America.
The monument was started by sculptor Gutzon Borglum on October 4, 1927. Unfortunately, Borglum would not live to see the completed project as he died just a few months earlier on March 6, 1941. Gutzon's son, Lincoln, stepped in and wrapped it up.
WATCH: Check Out the Cave Below Mount Rushmore
The first time I saw Mt. Rushmore was in 1991, its 50th anniversary. My parents and I hopped on a plane from where we lived on the east coast and flew to Bismarck, ND where my grandparents lived.
We loaded up two cars with extended family members and drove down to Rapid City where we stayed for three days and hit every tourist trap in the Hills. But the one thing that stood out to me was Mt Rushmore.
After seeing it on TV many times, I wasn't ready for how it would appear in real life. I was in awe. The only thing that beat Mt Rushmore was the first time I saw the Grand Canyon, but it's hard for men to compete with God's handy work.
Many years later I ended up working at a Rapid City radio station. I bought an annual pass and would drive up to the monument at least once a month, even in winter.
And to think such an iconic monument is right here in South Dakota.
Sioux Falls: Then and Now
The City of Sioux Falls has changed dramatically over the past several years. Some of the streets, landscapes, and neighborhoods look vastly different than just 10-15 years ago.
Here's a look at Sioux Falls, then-and-now. See if you can recognize some of these old buildings, businesses, and city streets.
The Ultimate Sioux Falls Visitor's Guide: A to Z
Sioux Falls
has lots to explore; fun stuff for the whole family, food of every kind, educational opportunities, and more! If you have out-of-town guests visiting, show them around our city. Eat at places they've never eaten. Take them to places they'd never go. Take some great photos to post on social media (
and don't forget the hashtag #HiFromSiouxFalls).
We've even listed some cool hotels where they can stay if you don't have the room.
It's a pretty awesome city and that's why we think you should come and visit. If you're coming on business or pleasure, we've put together a list of places to go and things to see. We know you want to explore the attractions the city is known for like Falls Park, the Arc of Dreams, and the Sculpture Walk, but there's a lot more to see and do than just the touristy (that's really a word) stuff. The best places to go are where the locals go and we have a not your average, ordinary visitor's guide.
Here's a list of over 100 things to do and places to go in Sioux Falls.
Click
HERE
for a list of all the places we mention and links to each one. Print it out or save it to your phone and use it as a reference when you're visiting. See you soon!
Sioux Falls' Most Underrated Restaurants
More From KSOO-AM / ESPN Sioux Falls