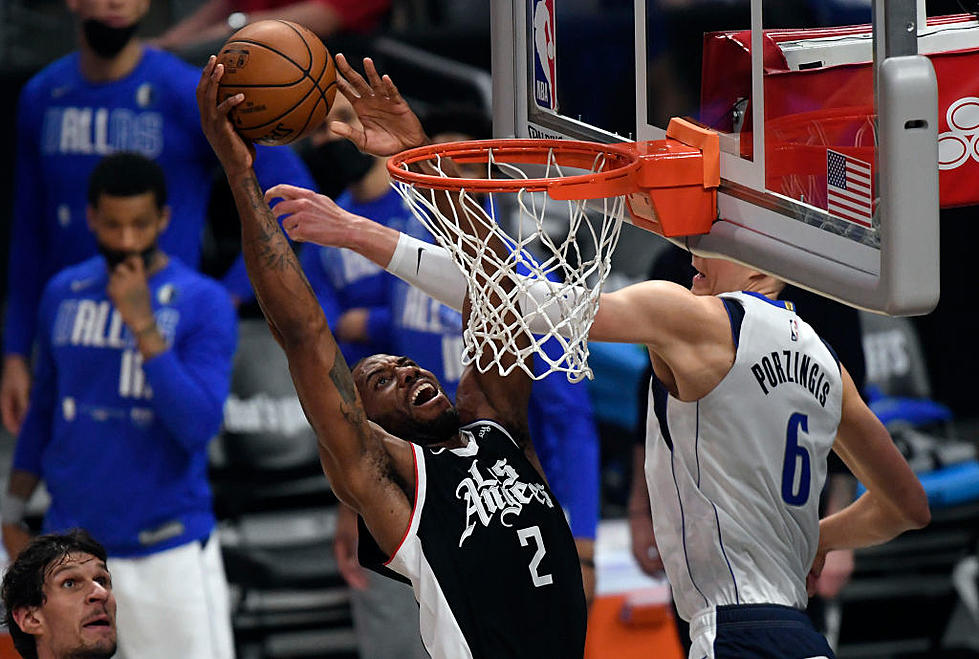 Home Sweet Home: Clippers Beat Mavs 126-111 to Win Series
Getty Images
LOS ANGELES (AP) — Kawhi Leonard scored 28 points, Marcus Morris added 23 and the Los Angeles Clippers finally won at home, finishing off the Dallas Mavericks 126-111 on Sunday in Game 7 of the first-round playoff series.
Playing in front of a small mix of noisy masked fans and cardboard cutouts, the Clippers did what neither team had been able to pull off in the first six games — win on their home court It was the first time in NBA history that the road team won the first six games of a playoff series.
Luka Doncic led the Mavs with 46 points and 14 assists.
10 Highest Paid NBA Players of All-Time
More From KSOO-AM / ESPN Sioux Falls