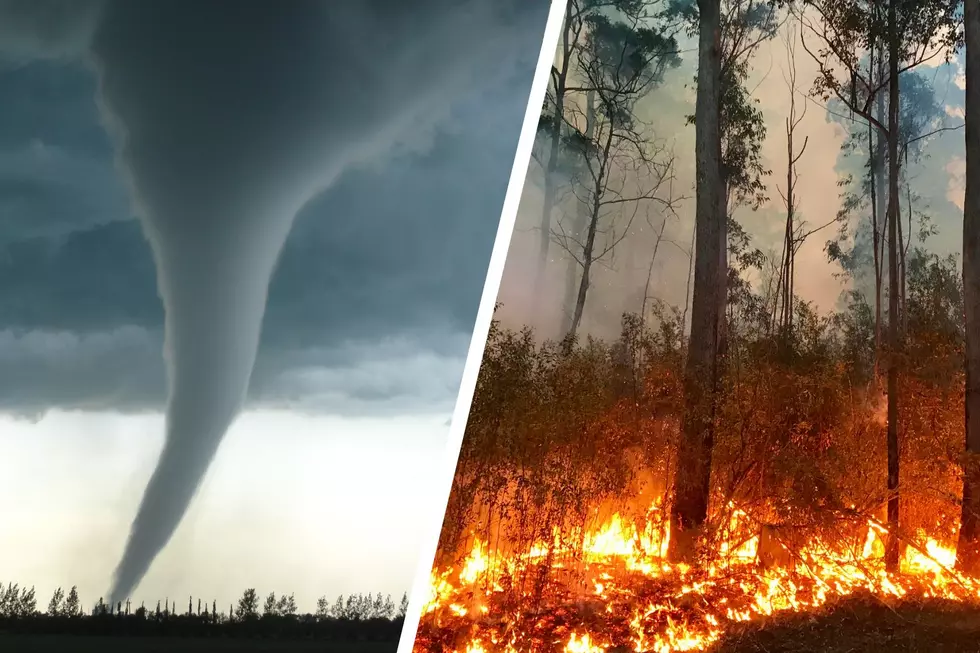 11 of the Biggest Weather Disasters in Minnesota Throughout the Years
ThinkStock/Canva
11 of the Biggest Weather Disasters in Minnesota Throughout the Years
Mother Nature is a powerful lady and she has shown her wrath on Minnesota several times in mighty ways.  Fires, tornadoes, floods, blizzards - she has brought it all to the land of 10,000 lakes and unfortunately, many lives have been lost as a result of these natural disasters.
11 of the Most Devastating Weather Disasters in Minnesota Throughout The Years
We might be full of lakes and "nice" but Minnesota has had its fair share of horrible and nasty weather. Throughout the years we've had floods, fires, storms that have crushed stadium roofs flat, and tornadoes that have destroyed lives.
When did the tornado come through Rochester, Minnesota?
August 21st,1883 is when Rochester experienced the tornado that ultimately led to the start of the Mayo Clinic.
As you can tell from the list of devasting events, tornadoes are an issue in our state and have been for decades.  We even had tornadoes tear through Southeast Minnesota in the month of December!  Knowing what to do when a tornado is near is crucial and to help you be prepared, I've got a few tips at the end of the story.  Read those over and maybe even bookmark this...because you never know when you might need it.
What was your biggest memory from the Halloween Blizzard?
I'd love to hear about your memory!  Send me a note on my Facebook page - Jessica On The Radio - or on Instagram.  I grew up in Fort Dodge, Iowa, and remember trick-or-treating that night and thinking to myself that it was so cool that it was snowing.  That weather turned into ice that basically coated everything including the power lines and trees.  There was so much destruction and we lost power for multiple days and ended up staying at friends' houses who had wood-burning fireplaces.  I had to walk to our house every day to check on it and get clothes and had no idea until the linemen came a week or so later that under the snow and ice were live power lines that I was walking over.  I'm so thankful that I stepped in all of the right spots.
LOOK: The most extreme temperatures in the history of every state
Stacker
consulted 2021 data from the
NOAA's State Climate Extremes Committee (SCEC)
to illustrate the hottest and coldest temperatures ever recorded in each state. Each slide also reveals the all-time highest 24-hour precipitation record and all-time highest 24-hour snowfall.
Keep reading to find out individual state records in alphabetical order.
More From KSOO-AM / ESPN Sioux Falls