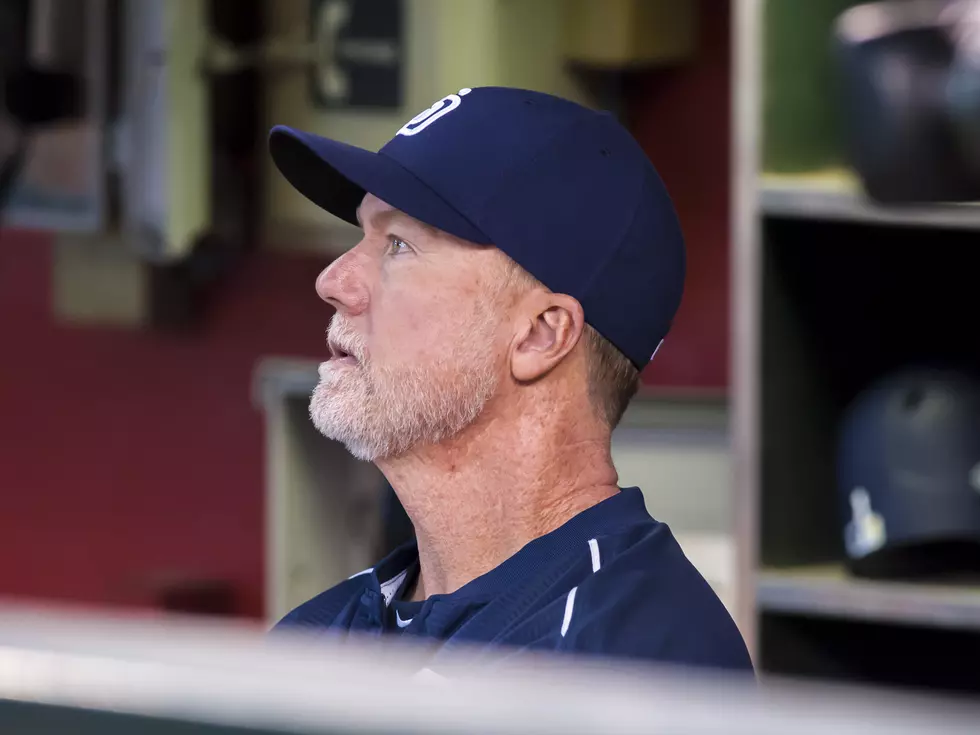 McGwire Says He Could Hit 70 Homers Without Banned Drugs
Darin Wallentine/Getty Images
UNDATED (AP) — Mark McGwire says he could have hit 70 home runs in a season without taking performance-enhancing drugs.
He tells The Athletic he regrets taking the drugs because he "didn't need to." McGwire hit what was then a record 70 homers in 1998 while with the St. Louis Cardinals. He is now the bench coach for the San Diego Padres.
McGwire said in a 2010 interview with Bob Costas that he used performance-enhancing drugs when he set the record. He wishes there was testing when he played because there's "no way" he would have used such substances.
McGwire's record was topped in 2001 by Barry Bonds, who hit 73 home runs and also was linked to PEDs. McGwire retired that year with 583 homers during a 16-year career.
Copyright 2018 The Associated Press. All rights reserved. This material may not be published, broadcast, rewritten or redistributed.
---
More From KSOO-AM / ESPN Sioux Falls