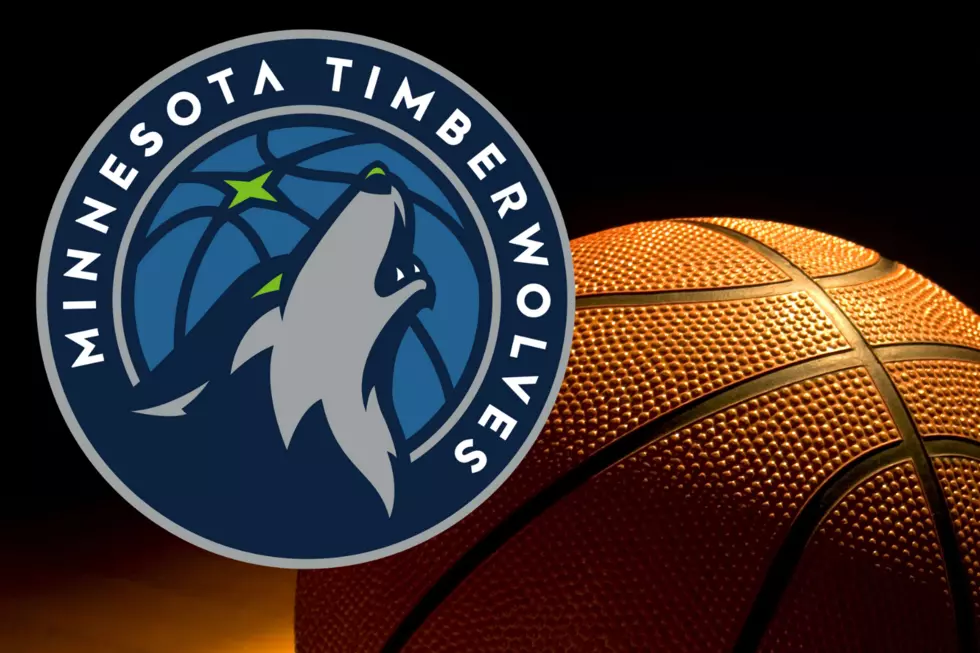 5 Most Exciting Timberwolves Matchups to Grab Tickets To
Minnesota Timberwolves/ThinkStock
The 2019-20 Minnesota Timberwolves schedule is officially out and there are many exciting games throughout the season that you may want to keep an eye on.  If you and the family are looking to watch some great basketball, here are some T-Wolves games you may want to catch at the Target Center starting this fall:
Friday, December 13th: Los Angeles Clippers @ Minnesota Timberwolves
Also comes to Minneapolis on Saturday, February 8th.
Catch Kawhi Leonard, Paul George and the new-look Clippers as they travel to Minneapolis to take on the T-Wolves.  This has potential to be a great game and to watch a team that has potential to win the NBA Championship. This is a great chance to see two Top 10 players take on a young Timberwolves team near Christmas time.
Wednesday, December 18th: New Orleans Pelicans @ Minnesota Timberwolves
Also comes to Minneapolis on Sunday, March 8th.
If you want a chance to see perhaps the best young talent in the league, go to this game.  Barring injuries, Duke phenom Zion Williamson will come to town with his high-flying, dominating play and battle Karl-Anthony Towns and the Wolves.  Along with Williamson, the Pelicans will also display the talents of Lonzo Ball, Brandon Ingram, Jaxon Hayes, and more.  For a chance to see the future of the NBA and a fast-paced, entertaining game, go watch Zion and Lonzo Ball run the fast break in the Target Center.
Thursday, January 2nd: Golden State Warriors @ Minnesota Timberwolves
Also comes to Minneapolis on Friday, November 8th.
Head to town on January 2nd to catch a new version of the Golden State Warriors.  The Golden State Warriors have dominated the league these past five seasons, but will be faced with adversity come this year.  With Kevin Durant leaving for Brooklyn and Klay Thompson tearing his ACL, this will be an interesting season for Steph Curry and the Warriors.  Despite these situations, the Warriors will still be an entertaining bunch to watch adding All-Star guard D'Angelo Russell to team up with Steph Curry and Draymond Green.  Come to this game to see some of the best shooters in the world that will put up big numbers.
Friday, January 24th: Houston Rockets @ Minnesota Timberwolves
Also comes to Minneapolis on Saturday, November 16th
The Houston Rockets will come to the city with a different look.  The new duo of James Harden and Russell Westbrook will be one of the most exciting duos in the league.  Houston will be another championship contender coming to Minneapolis to take on this young Timberwolves group.  Catch the former MVPs of Westbrook and Harden before the All-Star break for some exciting basketball.  
Monday, March 30th: Los Angeles Lakers @ Minnesota Timberwolves
It's always an exciting time when LeBron James comes to town.  If you want a chance to see one of the greatest players of all-time along with Anthony Davis, I would make the trip to Minneapolis and catch this one.  LeBron James is playing with the best teammate he has ever had in Anthony Davis and this Lakers team should be a fun group to watch. The Lakers are hungry from last season and will be serious championship contenders.  LeBron is on the back stretch of his career and is still one of the best players in the league. This could be a time of the season where the Timberwolves could make a playoff push as well.
More From KSOO-AM / ESPN Sioux Falls