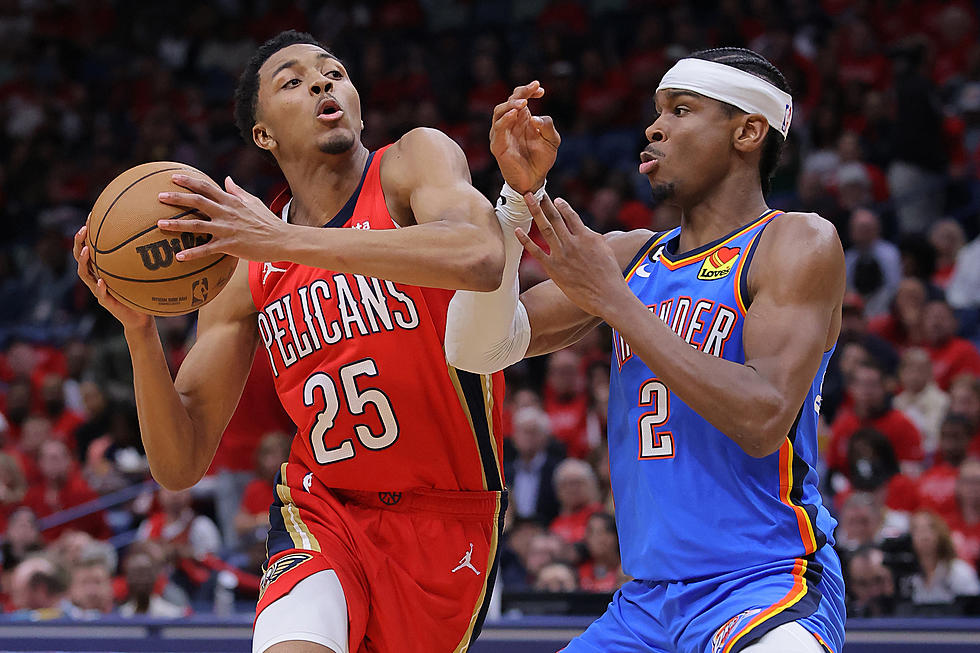 Thunder Oust Pelicans In Play-In Game, To Play T-Wolves For 8-Seed
(Photo by Jonathan Bachman/Getty Images
NEW ORLEANS -- Shai Gilgeous-Alexander had been here before.
The Oklahoma City Thunder guard had been in big situations and the playoffs before and had a poise about him Wednesday night when his team traveled here as the No. 10 seed to take on the Pelicans. "When your leader is not flustered and under control out there, it's a spiral effect," Thunder guard Josh Giddey said. "Guys see that and feed off it."
After one of his worst first halves of the season statistically, Gilgeous-Alexander had 25 second-half points and led the Thunder to a 123-118 victory to allow Oklahoma City to play for the No. 8 seed in the Western Conference playoffs.
FOLLOW THE NBA PLAYOFFS ON ESPN SIOUX FALLS
Giddey had 31 points, 10 rebounds and nine assists while Gilgeous-Alexander finished with 32 points.
Gilgeous-Alexander has played in 13 career playoff games, including a seven-game series in the bubble with the Thunder in 2020. After that season, the team shifted into a rebuild, trading away Chris Paul to the Phoenix Suns.
The Thunder will travel to face the Minnesota Timberwolves on Friday night. The winner will meet the No. 1 seed Denver Nuggets in the first round beginning Sunday.
Ten Odd NBA Mascots That Don't Match The Team Names
More From KSOO-AM / ESPN Sioux Falls