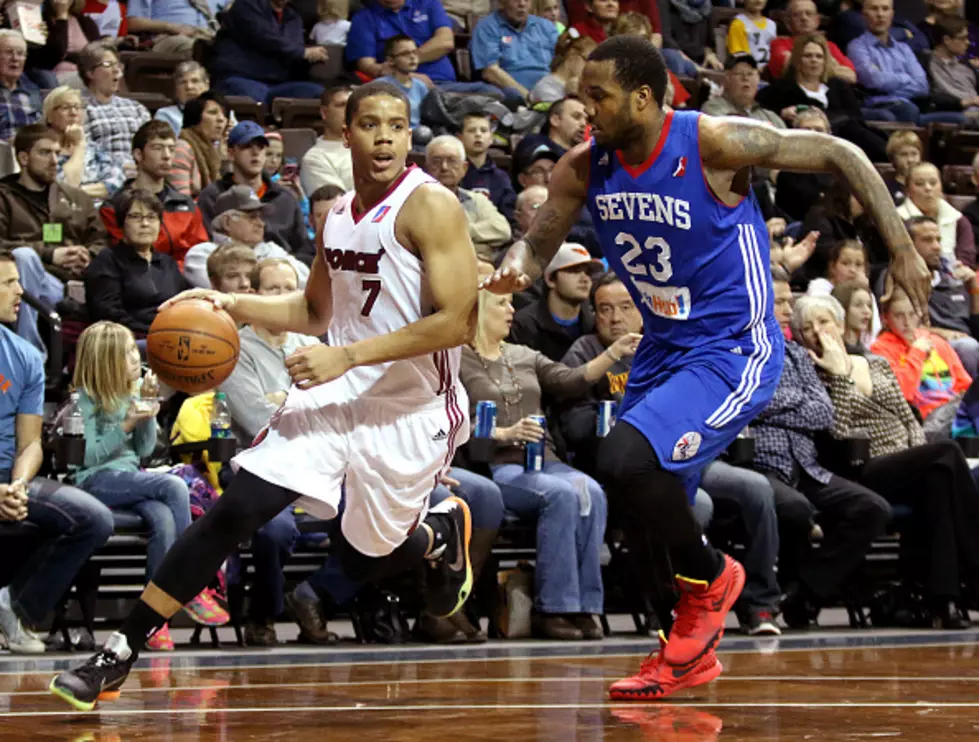 Delaware 87ers Save the Galaxy with Star Wars Night
Dave Eggen/NBAE via Getty Images
Professional sports organizations hosting a Star Wars night is nothing new, but rarely do franchises approach the evening with such dedication like the Delaware 87ers did last night.
Not only were fans invited to dress up and participate in a costume parade, but the first 1,500 fans also received a Darth Vader poster, according to CSN Philly. But without even being in attendance, I can tell you that the best part of Star Wars night had to be "Jedi Master Yoda" serving as the public address announcer for the game.
Oh, and they wore some nifty R2-D2 jerseys, too.
Seven 87ers players wore those special R2-D2 jerseys, which will be auctioned off to benefit a local children's hospital. Fans could even purchase tickets to the game with a special promo code, and 20 percent of all tickets purchased with that promo code were donated to the same local hospital.
Delaware used Twitter to promote its Star Wars night throughout the game as well, tweeting each score or statistical update with a brief Star Wars clip.
The Delaware 87ers won off the court with Star Wars night, but they put together an impressive offense performance on the court as well, beating the Erie BayHawks by 24.
You could say the force was with Delaware on Friday (I'm sorry for the "dad" joke).
More From KSOO-AM / ESPN Sioux Falls