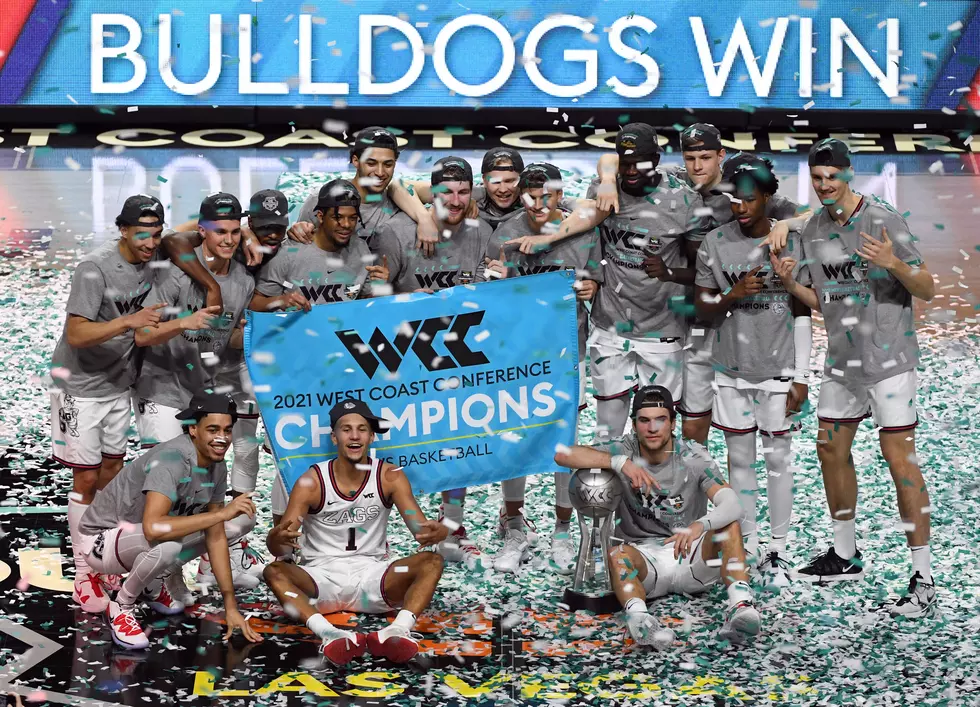 Gonzaga, Baylor, Illinois, Michigan Top Seeds in NCAA Tournament
Getty Images
Gonzaga is the No. 1 overall seed in this year's NCAA men's basketball tournament after a dominant season that saw the Bulldogs go undefeated. Baylor, Illinois, and Michigan were awarded the other No. 1 seed by the selection committee on Sunday.
The Bulldogs are the fifth team to enter the NCAA tournament undefeated since Indiana's perfect season in 1975-76. They're also the first team to go wire-to-wire as the AP poll's No. 1 since unbeaten Kentucky in 2014-15.
The last teams to earn the 37 at-large bids -- one more than usual because the Ivy League canceled play this year -- were Drake and Wichita State, which play Thursday in a First Four game, and UCLA and Michigan State, two decorated programs with surprisingly low seeds that meet in another play-in game.
But four teams that didn't make it -- Louisville, Colorado State, St. Louis, and Mississippi -- have been put on stand-by. They could find their way into the bracket if a team in the field notifies the NCAA by Tuesday night that it must withdraw because of health concerns. After that, if a team pulls out, its opponent will advance via what is essentially a forfeit.
The pandemic forced the cancellation of the tournament by the NCAA last year. This year, the entire field is heading to Indiana, which will host the whole tournament. Starting with the First Four, every game will be played in Indianapolis and surrounding areas. The first round will be played Friday and Saturday.
10 Highest Paid Athletes in the World in 2020
More From KSOO-AM / ESPN Sioux Falls