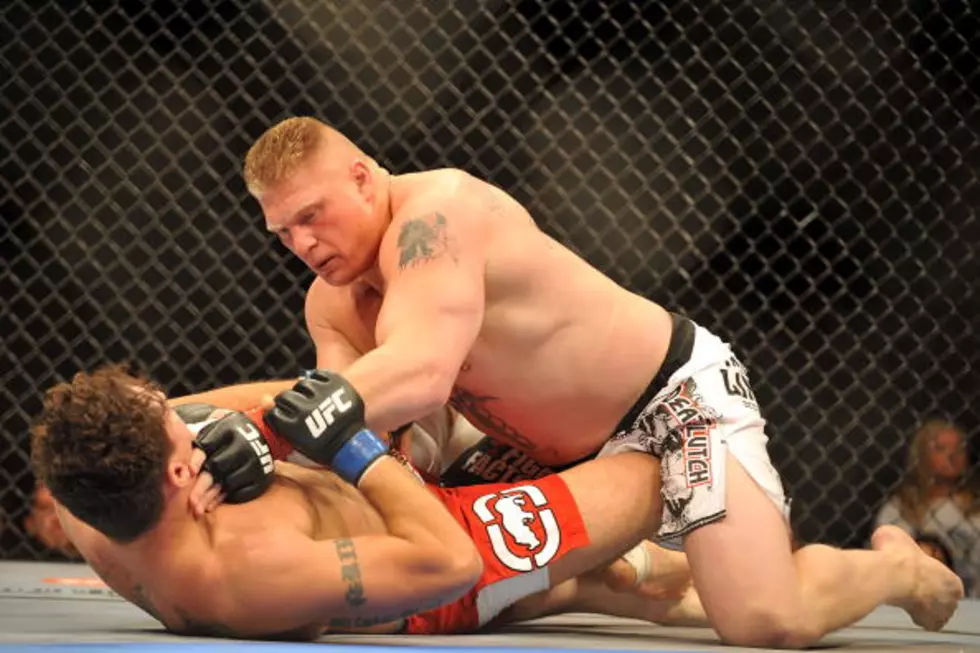 Heavyweight Mark Hunt Files Lawsuit Against the UFC and Brock Lesnar
Photo by Jon Kopaloff/Getty Images
Heavyweight fighter Mark Hunt has filed a civil lawsuit against the UFC and Brock Lesnar stemming from the fight between the two at UFC 200.
Hunt is claiming the UFC essentially knew Lesnar would test positive and that they should not count Lesnar's win as a win.
Lesnar defeated Hunt at UFC 200 and ever since, Hunt has been publicly critical of the UFC and Lesnar for his positive test for banned substances.
"I want the UFC to understand it's not OK to keep doing what they're doing," Hunt told ESPN.com. "They're allowing guys to do this. They had a chance to take all the money from this guy, because he's a cheater, and they didn't.

"What message is that sending to the boys and girls who want to be a fighter someday? The message is, 'You just have to cheat like this and it's OK.' In society, if you commit a crime, you pay. Why is it different in MMA? It's hurt the business, so it's even worse. They need to be held accountable for this."
While in the UFC, Lesnar has a record of 5-3 and decided to come out of a four and a half year retirement for UFC 200.
Lesnar is currently under contract with the UFC and WWE.
Hunt is going to fight Alistair Overeem at UFC 209 on March 4 in Las Vegas, NV.
More From KSOO-AM / ESPN Sioux Falls