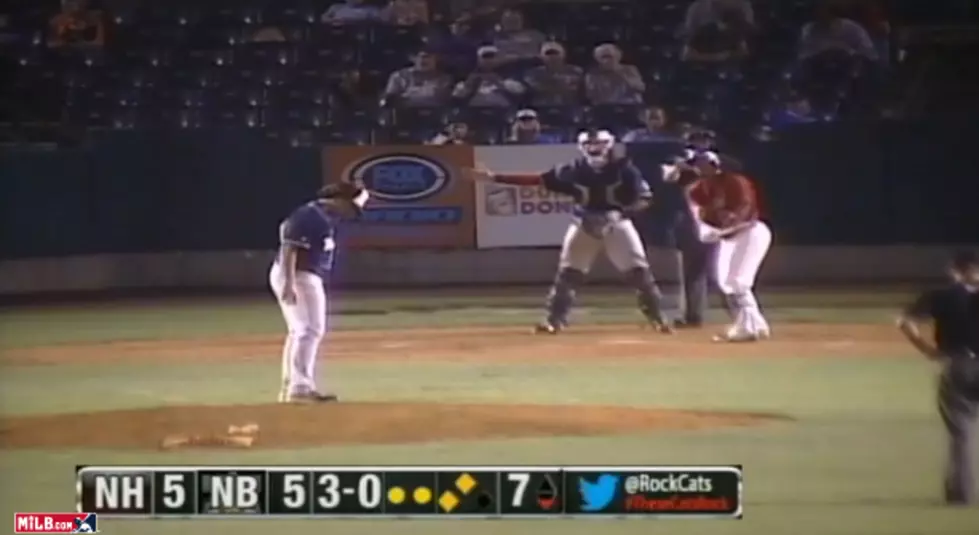 How to Win a Baseball Game on an Intentional Walk [VIDEO]
YouTube.com
One of the reasons why I have always been a die-hard baseball fan is because when there's a game nearly every day, you never know what's going to happen.
Case in point, this week's minor league game (AA) in Connecticut between the New Britain Rock Cats and the New Hampshire Fisher Cats.
If you follow the minor leagues you know that when the schedule calls for a doubleheader, they play two seven-inning games.  So when you watch this video, you know it's potentially the last at bat for the hometown Rock Cats.
With the score tied at 5 and runners at 2nd and 3rd, Fisher Cats pitcher Alan Farina is one pitch away from 'attempting' to intentionally walk Reynaldo Rodriguez to set up a force at any base with two outs.
The key word is 'attempting'.
Remember this play the next time someone says they want all intentional walks to be automatic to speed up the game.