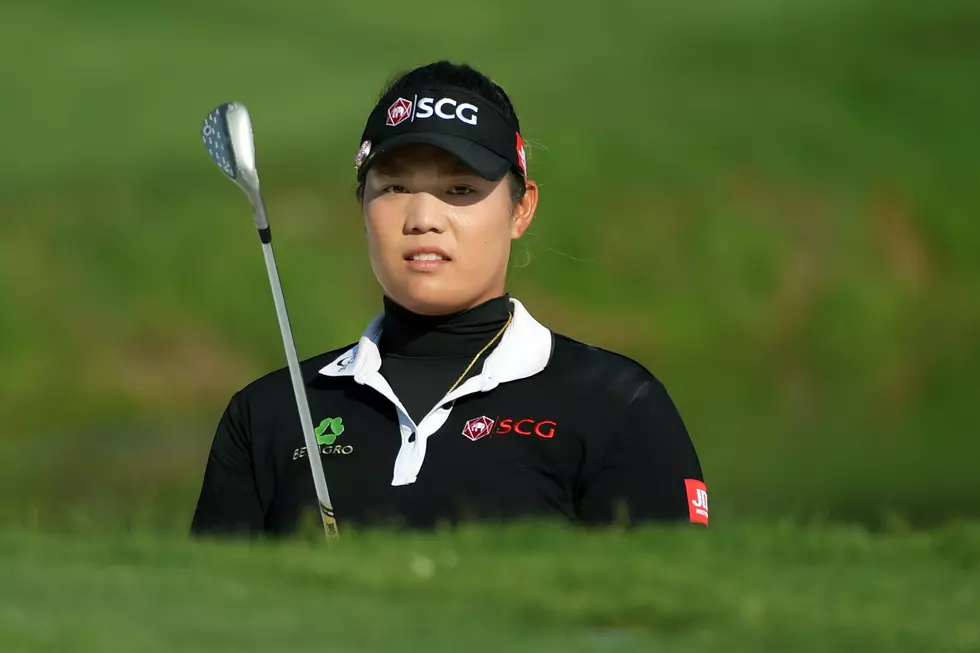 Jutanugarn Wins Us Women's Open on Fourth Playoff Hole
Drew Hallowell/Getty Images
BIRMINGHAM, Ala. (AP) — In some of the bleakest moments during Ariya Jutanugarn's back-nine collapse at the U.S. Women's Open, the 22-year-old from Thailand would take a deep breath, smile to herself and think happy thoughts.
The mind tricks weren't working, but she wasn't going to stop trying.
Finally, after an excruciating few hours of golf, the positive vibes came true.
Jutanugarn lost a seven-shot lead on the back nine before prevailing on the fourth hole of a playoff to win at Shoal Creek on Sunday for her second major championship.
She made a nearly perfect bunker shot to within a foot of the cup on the tournament-clinching hole, beating South Korea's Hyo-Joo Kim, who shot a 5-under 67 in the final round to force the playoff.
It was not an easy up-and-down for Jutanugarn, who said she didn't have a particularly good lie in the sand. Somehow, she kept her cool.
"I felt pretty good," Jutanugarn said about her mood before the shot. "I don't know why."
She felt even better when the ball rolled close enough for an easy putt. A collapse that would have gone down in U.S. Women's Open lore was about to be averted.
Jutanugarn said support from her family and coaches helped her stay positive and come through with her ninth LPGA Tour win.
Copyright 2018 The Associated Press. All rights reserved. This material may not be published, broadcast, rewritten or redistributed.
---