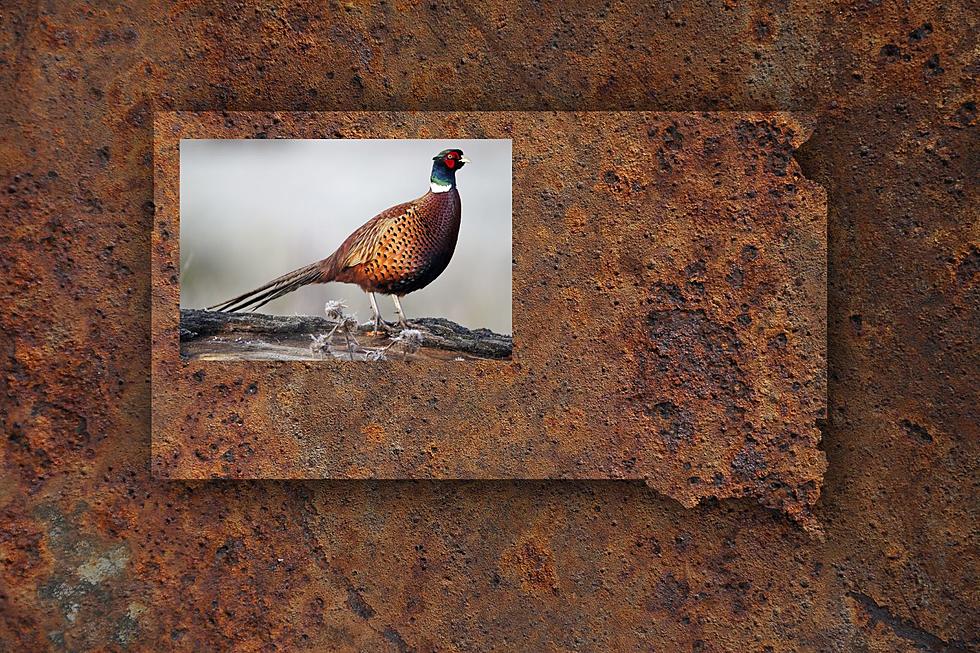 South Dakota Resident Only Pheasant Season Opener This Weekend
ThinkStock/Canva
Thousands of hunters across the country know one date during the calendar year that leads them to the upper plains. The third weekend in October all have their sites on the South Dakota Pheasant opener.
Beginning Saturday, October 21 hunters will be walking the most beautiful habitat for the state bird which, according to game officials, harvest numbers are looking good. The season will end on January 31.
South Dakota residents will get their first shot at the state bird this weekend, October 14.
The daily limit is 3 cock pheasants, possession 15. To hunt pheasants, residents are required to hold small game, 1-day small game, adult, senior, or junior combinations, or youth small game licenses. And, nonresidents must obtain adult or youth small game or nonresident shooting preserve licenses.
South Dakota Pheasants Forever provides hunters with where to hunt through the season in State-Owned Public Hunting areas and Walk-In areas.
If you are hunting pheasants for the first time or need updates just tap into Travel South Dakota or South Dakota Game, Fish, & Parks.
Here are more South Dakota Hunting Seasons:
Antelope Firearms - Through October 15, 2023
Archery Antelope - Through October 31, 2023
Archery Deer - Through January 1, 2024
Pheasant - October 14-January 31, 2024
Deer Black Hills - November 1-30, 2023
Deer West River - November 11-26, 2023
Deer East River - November 18-December 3, 2023
Deer West River Buck - November 11-26, 2023
Deer East River Buck - November 18-December 3, 2023
Deer Muzzleloader - December 1-January 1, 2024
Deer Antlerless - December 9-17, 2023
Turkey Fall - November 1-January 31, 2024
There are many more specified hunting seasons for big and small game here.
Experience Sioux Falls will roll out the red carpet once again to hunters at the Sioux Falls Regional Airport. Staff will be handing out gifts and local information with a one-of-a-kind greeting.
States with the most registered hunters
Stacker
analyzed data from the U.S. Fish and Wildlife Service to determine which states have the most registered hunters. Read on to see how your state ranks on Stacker's list.
Gallery Credit: Meagan Drillinger
Sioux Falls South Dakota Brewery Guide
As you enjoy your time in Sioux Falls for business or pleasure, don't be afraid to take the time to find out what the locals enjoy. Including the craft breweries.
Gallery Credit: Dave Roberts
More From KSOO-AM / ESPN Sioux Falls