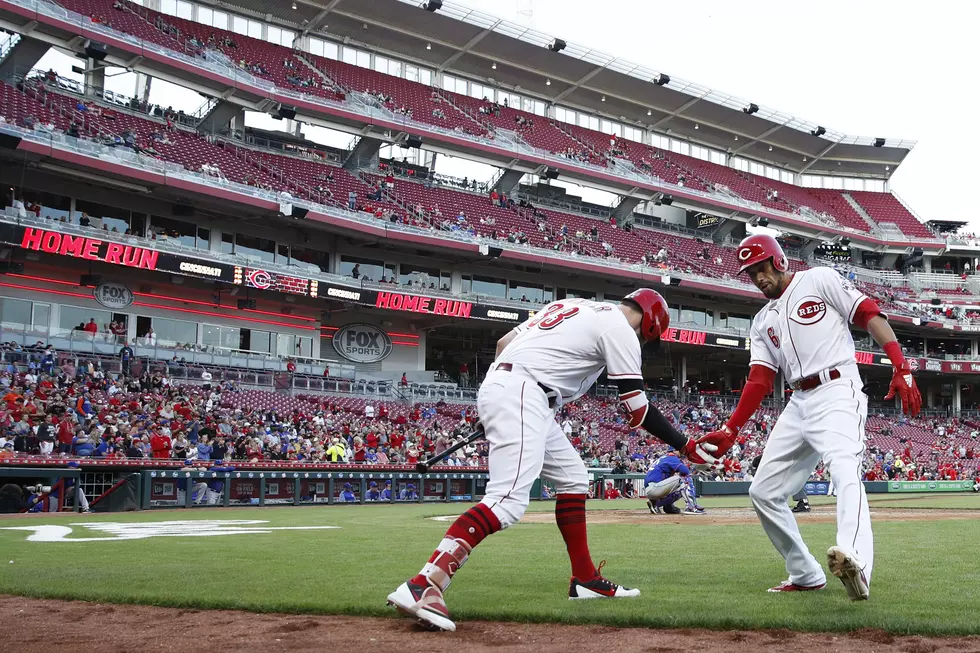 Cincinnati Reds Promote Nick Krall to General Manager
Joe Robbins/Getty Images
(AP) — The Cincinnati Reds promoted Nick Krall to general manager on Thursday, giving him more responsibilities as the team tries to emerge from a major rebuild.
Krall has been an assistant to Dick Williams, who will remain president of baseball operations and oversee the department. Krall has been part of the Reds organization for 16 years, starting as director of the team's advance scouting preparation.
Williams moved into the GM role after Walt Jocketty retired following the 2016 season. Jocketty remains an executive adviser to the Reds.
The Reds fired manager Bryan Price after a 3-15 start. They're off to one of the worst starts in franchise history. Williams said during a conference call Thursday that Krall will move into an expanded role as the team tries to turn back into a contender.
Cincinnati has lost at least 94 games each of the past three seasons, finishing last in the NL Central. The Reds had the NL's worst record at 10-27 heading into the start of a four-game series against the Dodgers in Los Angeles on Thursday.
Copyright 2018 The Associated Press. All rights reserved. This material may not be published, broadcast, rewritten or redistributed.
---
More From KSOO-AM / ESPN Sioux Falls