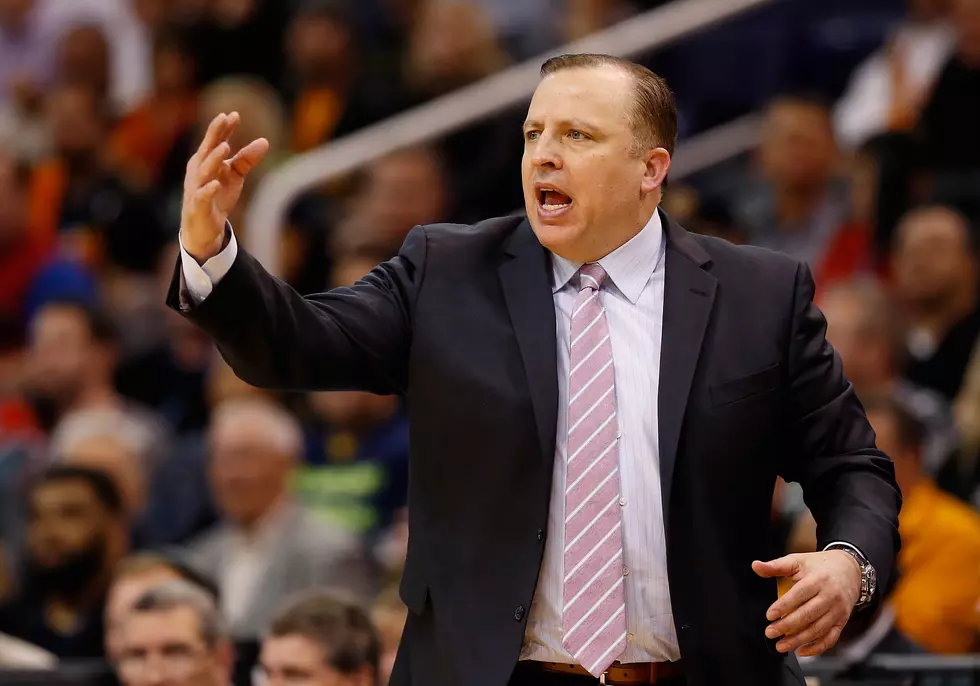 Former Timberwolves Coach Lands As New Knicks Head Coach
Christian Petersen/Getty Images
The New York Knicks have found their new head coach and it is a familiar face for Minnesota Timberwolves.
According to ESPN, the New York Knicks are finalizing an agreement with former Twolves and Bulls coach Tom Thibodeau.
Thibodeau's last coach in 2018 before being let go by Minnesota from his role as not only head coach but President of Basketball Operations.
Since there, Thibodeau has been serving as an NBA analyst for ESPN.
It will be very interesting to see how they rebuild this Knicks organization because going the young route in Minnesota and Thibodeau had two of the league's future stars in Andrew Wiggins and Karl-Anthony Towns.
Will they go with a revamped roster built around the young core that they have established in the draft or will they resemble more of the Bulls teams Thibodeau coached in Chicago.
Time will tell, but one thing is very clear in New York and that is time is not on the side of the Knicks organization with fans fed up after years of losing.
Last season the New York Knicks went 21-45 and missed the playoffs once again.
---
Seven Unique Sports Items that I have in my Basement
More From KSOO-AM / ESPN Sioux Falls