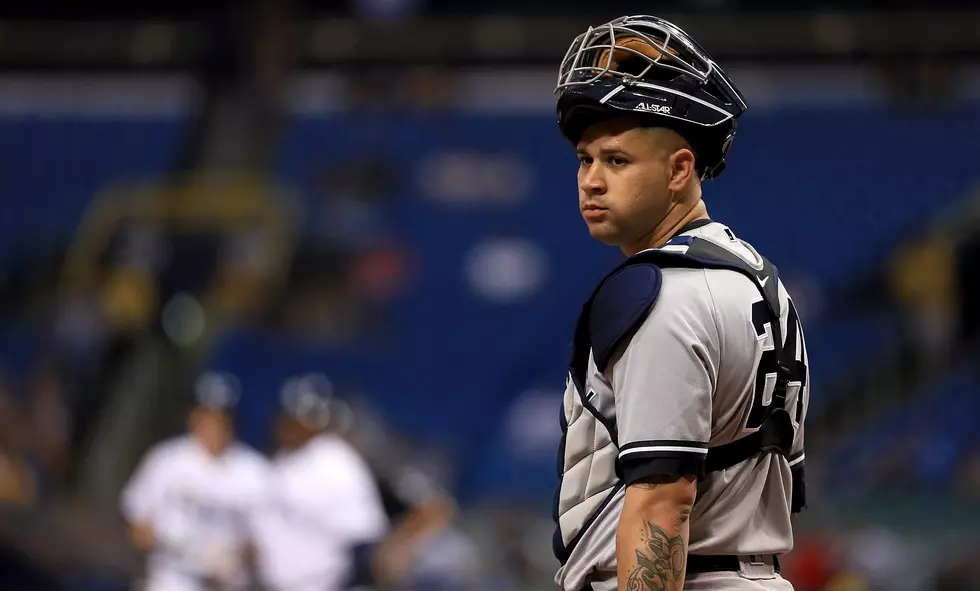 Gary Sanchez out of New York Yankees' Lineup after Failing to Hustle
Mike Ehrmann/Getty Images
ST. PETERSBURG, Fla. (AP) — Gary Sanchez was out of the New York Yankees' starting lineup, a day after failing to hustle on a pair of key plays in a 7-6 loss to Tampa Bay.
Austin Romine was behind the play for Tuesday night's game at the Rays.
Tampa Bay took a 1-0 lead in the first when Jake Bauers scored from second on Sanchez's 10th passed ball, which tied for the major league lead. Sanchez reached out and let a breaking ball from Luis Severino glance off his glove and right foot, then slowly chased the ball as it bounced toward the third base coaching box.
Severino appeared angry as he spoke with Sanchez in the dugout after the inning, an encounter caught by a television camera.
New York loaded the bases in the ninth when Sanchez batted with two outs. He grounded to second baseman Daniel Robinson, who flipped to shortstop Willy Adames. While Aaron Hicks beat the throw to second, Sanchez jogged up the first-base line and was thrown out by an alert Adames.
Sanchez was criticized by then-manager Joe Girardi after a passed ball last summer and was benched for two games. Sanchez's 16 passed balls tied Yasmani Grandal for the big league lead last year, when Sanchez was behind the plate for 53 wild pitches. Sanchez has been behind the plate for 35 wild pitches this year.
Copyright 2016 The Associated Press. All rights reserved. This material may not be published, broadcast, rewritten or redistributed.
More From KSOO-AM / ESPN Sioux Falls