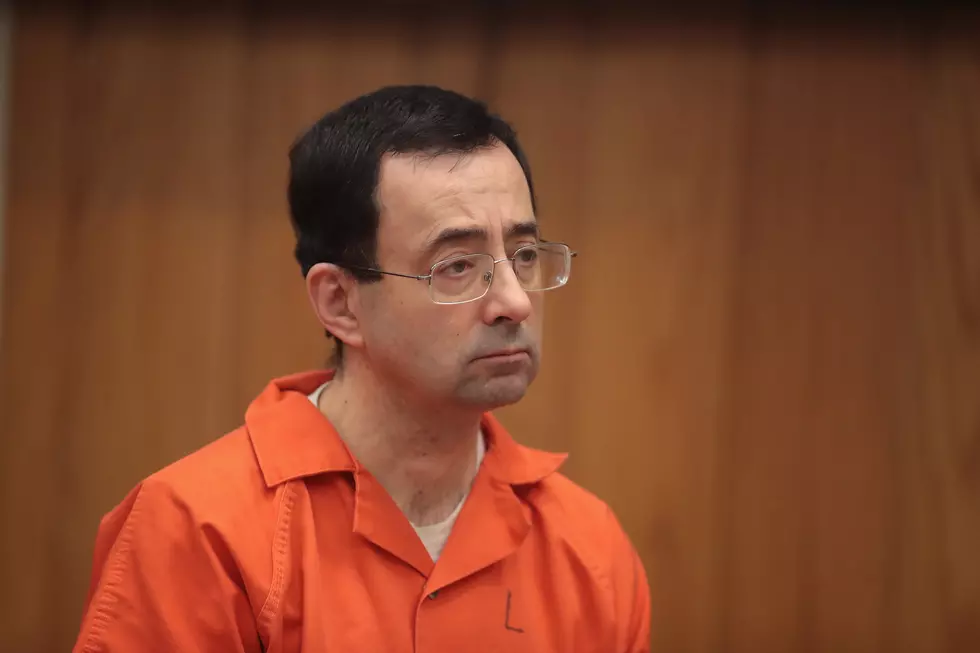 Michigan State University Agrees to Pay $500M to Settle Larry Nassar Claims
Scott Olson/Getty Images
LANSING, Mich. (AP) — Michigan State University agreed to pay $500 million to settle claims from more than 300 women and girls who said they were assaulted by sports doctor Larry Nassar in the worst sex-abuse case in sports history, officials announced Wednesday.
The deal surpasses the $100 million-plus paid by Penn State University to settle claims by at least 35 people who accused assistant football coach Jerry Sandusky of sexual abuse, though the Nassar deal involves far more victims.
It's not clear how much each victim will receive, although the money will not be divided equally. It's also unclear where the money will come from. University spokeswoman Emily Guerrant said school leaders now will work on a way to pay the bill.
Rachael Denhollander of Louisville, Kentucky, who in 2016 was the first woman to publicly identify herself as a victim, said the agreement "reflects the incredible damage which took place on MSU's campus." But she said she still has not seen any "meaningful reform" at the university.
Nassar treated campus athletes and scores of young gymnasts at his Michigan State office, building an international reputation while working at the same time for USA Gymnastics, which trains Olympians.
The university and lawyers for 332 victims announced the deal after negotiating privately with the help of a mediator. Under the agreement, $425 million will be paid to current claimants and $75 million will be set aside for any future claims. Lawyers will also be compensated out of the $500 million pool.
Copyright 2018 The Associated Press. All rights reserved. This material may not be published, broadcast, rewritten or redistributed.
---