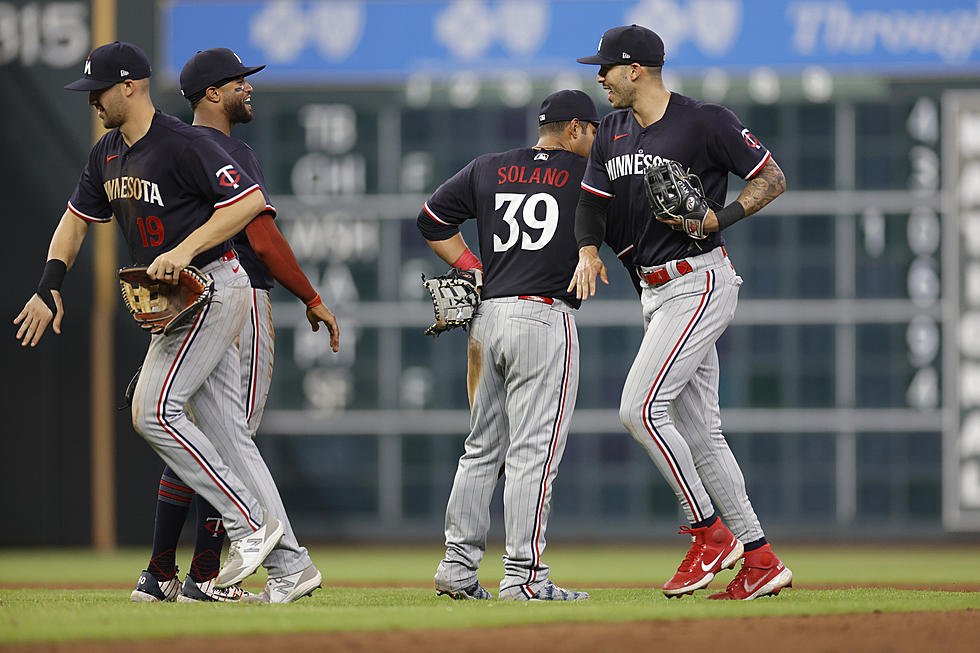 Minnesota Twins Win Series Quieting Houston Astros
Photo by Carmen Mandato/Getty Images
HOUSTON -- — Minnesota manager Rocco Baldelli said rookie starter Louie Varland deserved an offensive game ball after throwing seven scoreless innings in a victory over the Houston Astros Wednesday night.
An odd comment considering the right-hander didn't step to the plate in the victory. "He made life difficult on their side of the field because their (starter) kept having to run out there immediately because the at-bats were one and two and three pitches," Baldelli said. "Lou just kept pounding the strike zone ... those quick innings, they help our offense in a huge way."
Donovan Solano drove in a season-high four runs to help the Twins to the 8-2 win.
It was a career-long outing for the 25-year-old Varland (3-1), who allowed four hits — all singles — and struck out five with a walk. He threw just 86 pitches.
"I was throwing everything in the zone," he said. "Their approach kept me in the game long because it was like swing away and it was just outs — fly outs, ground outs."
Solano drove in two runs with a single in Minnesota's three-run third and added two more RBI in the sixth to make it 7-0.
Ryan Jeffers had two hits and two RBI to help the Twins take the series 2-1 after his 10th-inning homer Monday gave them a 7-5 win in the opener.
It was the first series win for Minnesota since taking two of three from the Cubs May 12-14.
20 Classic Cars From 20 Classic Movies
103 iconic photos that capture 103 years of world history
Stacker
gathered some of the most iconic images from the past 103 years, beginning in 1918 and leading up to 2020 during the COVID-19 pandemic.
More From KSOO-AM / ESPN Sioux Falls