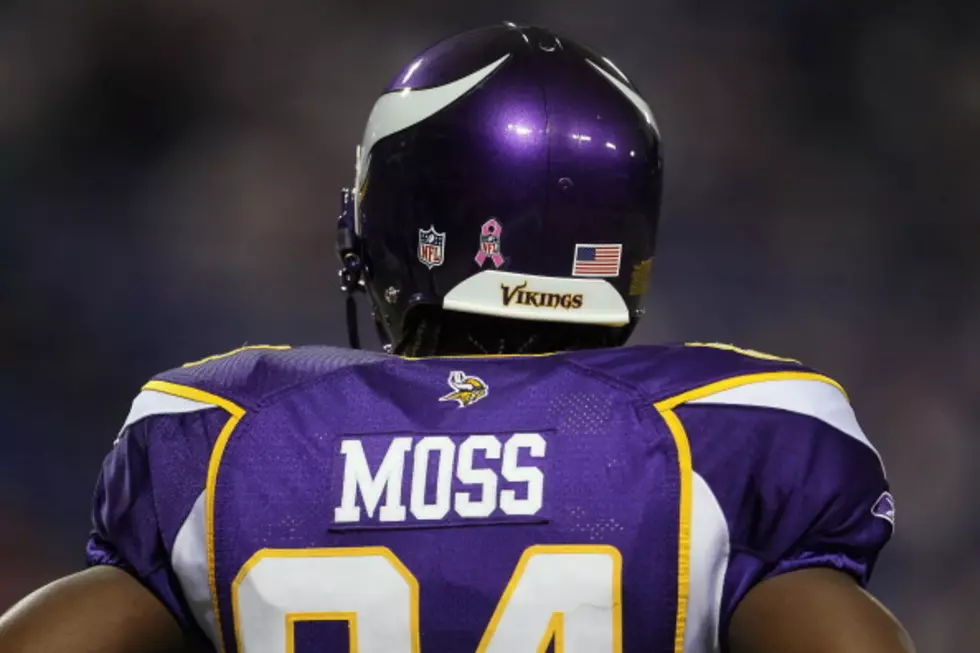 Randy Moss Was Spectacular, But He's Not The Best From The 2000 Era
(Photo by Jeff Gross/Getty Images)
There seems to be some confusion about who's the best receiver in today's NFL. Some say Julio Jones, some say Antonio Brown and others say Odell Beckham Jr.
I think my allegiance still lies with Antonio Brown because of his route running and separation ability. However, I recently saw a debate between whose better, Randy Moss or Jerry Rice and that had me thinking.
Moss is great but he may not even be the greatest receiver from the 2000 era..
Before everyone in Vikings' land uproars.. think about this. Moss was great, Moss was spectacular but Moss was not as fundamentally as sound as MegaTron was.
If you needed Johnson outside the numbers, he's out wide. If you needed him in the slot, no problem he would run across the middle. The man could run any route in the playbook and run it with precision.
If you needed MegaTron to throw a block on a screen pass or run, no worries he would hit with the best of them and hold the block for as long as needed.
These are all things that Moss didn't do very well and rarely did quite frankly. Finally, the last thing that I would say pushes MegaTron over the top is the fact that Johnson was way more physical than Moss ever was.
Johnson threw guys around like they were a bunch of grade school kids trying to play kill the carrier with the middle school guys at the park. It didn't matter if two defenders hit him at the ten yard line, he was carrying both of them into the endzone.
For those Vikings fans out there, I don't want to hear about the stats and how many more statistics Moss has than Johnson. Moss played 5 more years than MegaTron and also got to play with some guy named Tom Brady. So keep the Googled screenshots to yourselves please.
I'm also not saying that Johnson is a better pass catcher than Moss is. Moss had some freakishly amazing plays and years even before Brady. My argument is simply that Johnson was a better all-around receiver than Moss was.
---
More From KSOO-AM / ESPN Sioux Falls