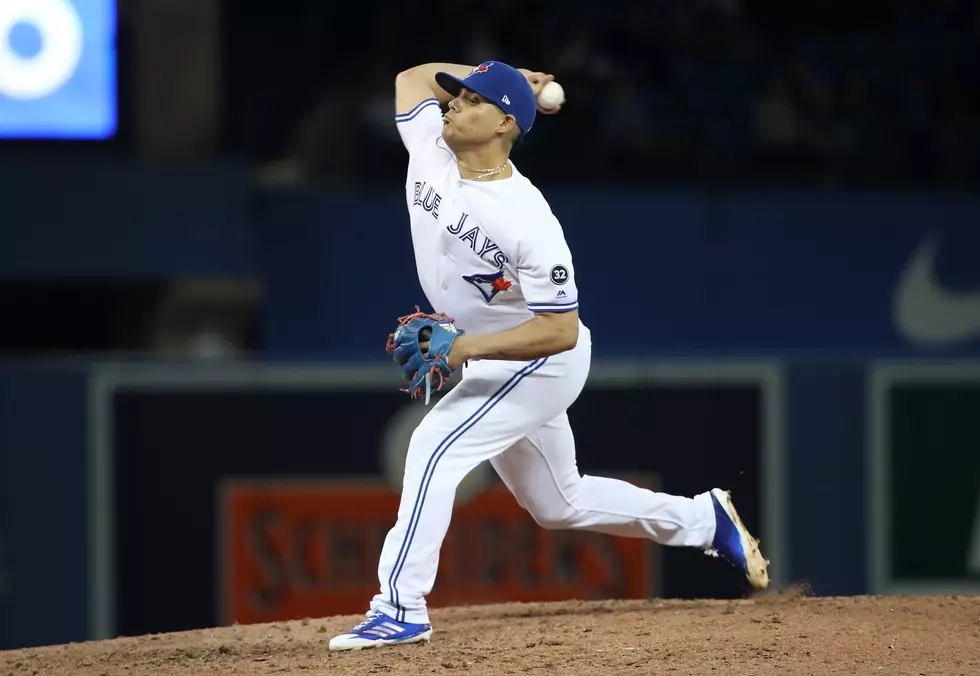 Roberto Osuna's Lawyer Says His Client Will Plead Not Guilty
Tom Szczerbowski/Getty Images
TORONTO (AP) — A lawyer for former Toronto Blue Jays pitcher Roberto Osuna, who is facing an assault charge, is taking issue with comments from the general manager of his client's new team, the Houston Astros.
The 23-year-old Osuna was arrested in May and charged in a domestic violence case.
He was traded to the Houston Astros on Monday and the general manager Jeff Luhnow said the club is "confident that Osuna is remorseful, has willfully complied with all consequences related to his past behavior" and has proactively engaged in counseling.
Osuna's lawyer, Domenic Basile, said Wednesday that his client is remorseful of the circumstances of the situation — which include being traded and a 75-game suspension — but plans to plead not guilty.
Osuna's court case has been put over to Sept. 5.
The pitcher was suspended without pay for 75 games in June for violating Major League Baseball's domestic violence policy and is eligible to pitch in the big leagues starting Sunday.
"I think he's remorseful that the circumstances are what they are," Basile said. "But at the end of the day in the criminal court ... his intention is to plead not guilty."
Copyright 2016 The Associated Press. All rights reserved. This material may not be published, broadcast, rewritten or redistributed.
More From KSOO-AM / ESPN Sioux Falls