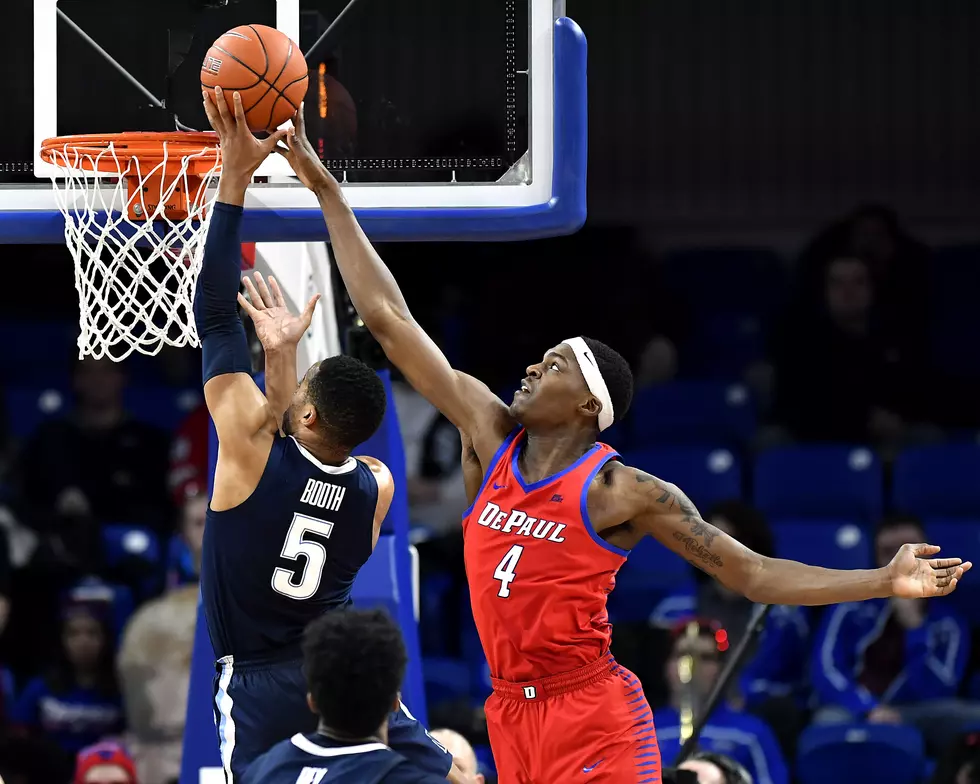 Sixers Select Paul Reed with 58th Overall Pick
(Quinn Harris, Getty Images)
The Sixers wrap up the 2020 NBA draft with one of the final picks on the night. With the 58th overall pick the team selected Paul Reed, a six foot nine big man from DePaul.
Reed spent three seasons at DePaul, and is coming off a junior season where he averaged an impressive 15.1 PPG and 10.7 RPG. He is a super athletic big man who could be an interesting piece for the Sixers moving forward.
Despite being a little undersized for the center position, Reed had no trouble playing bigger than he is. His 220 lb. frame and strong footwork allowed him to be an effective offensive threat around the rim. Over the course of his college career, Reed shot an impressive 56.8% from the field.
Along with strong play around the rim, Reed also has potential as a jump shooter. He was a 33% three-point shooter in his three seasons at DePaul, and has a nice mid-range touch around the elbows.
Now that Al Horford is no longer being a member of the Sixers, the backup center position is up for grabs heading into this season. Despite not being the exact prototype of a center, Reed could be a fascinating choice to fill that role.
With his size and athleticism, Reed should have no issues going against opposing NBA front court players. In the 10 to 15 minutes that Joel Embiid is not on the floor, Reed could provide energy off the bench.
Doc Rivers had said that one thing he wants to do with the Sixers is up the pace, and Reed is the ideal small-ball center to do just that. He runs the floor great for his size, making him a great partner with Ben Simmons in transition. His ability to step out and knock down three-point shots could also open up driving lanes for Simmons.
This was a good pick for the Sixers to end the night on. Reed could be a fun piece on the floor with the Sixers, he would be a great option for a two-way deal next season.
More From KSOO-AM / ESPN Sioux Falls