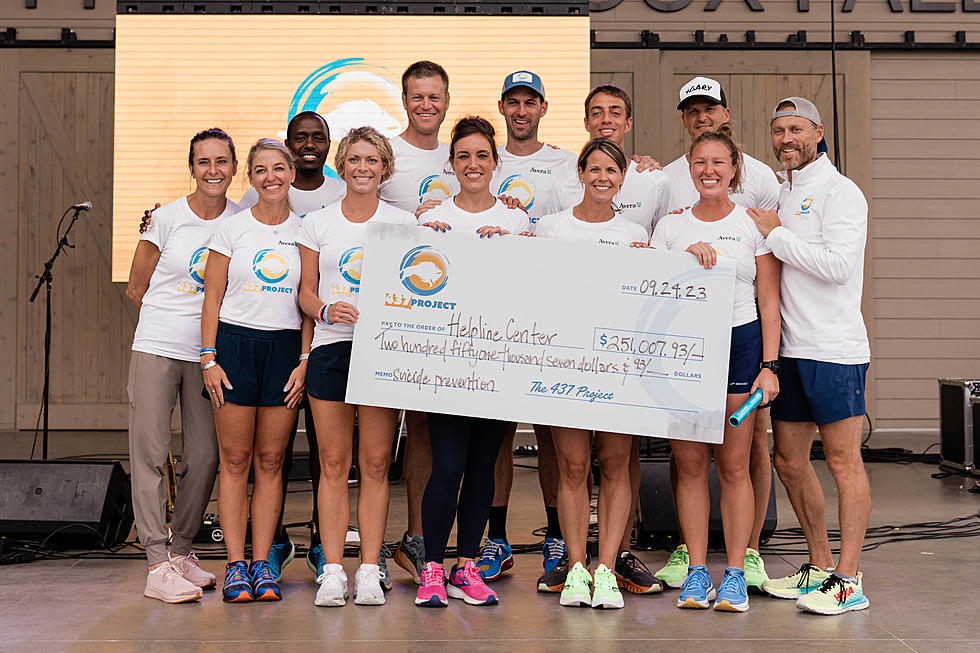 437 Project Spans South Dakota For Helpline Center
The Event Company
When the call goes out, South Dakota responds. And, when the calls come in from those needing hope the Helpline Center is there.
Supporting over 100,000 people each year, the Helpline Center connects individuals to resources and support, providing referrals, building community volunteers, offering hope to individuals with thoughts of suicide, and supporting families bereaved by suicide loss.
Last week a dozen of South Dakota's biggest hearts and strongest legs hit the highway with The 437 Project to support the ongoing work of the Helpline Center.
Runners and volunteers began a border-to-border journey taking turns relay-style from Thursday, September 12 to Sunday, September 24. During the 437-mile trek, the team stopped in Rapid City, Pierre, Mitchell, and Sioux Falls to share their stories with those communities, offer mental health resources, and ask for donations.
In a release by The Event Company, The 437 Project raised $251,007.
"I was speechless when The 437 Project runners announced the total amount of the donation to the Helpline Center," said Janet Kittams, CEO of Helpline Center. "This represents the largest financial gift that the Helpline Center has ever received. This gift ensures that the Helpline Center can continue to provide hope and help across the state for our work in suicide prevention, crisis support, and grief aftercare. Our hearts are overflowing with gratitude."
The 437 Project was born of a passion for bolstering both physical and mental wellness and the often-overlooked connection between the two.
This year's donation brings the two-year total to $371,942.
KEEP READING: 15 Natural Ways to Improve Your Sleep
More From KSOO-AM / ESPN Sioux Falls