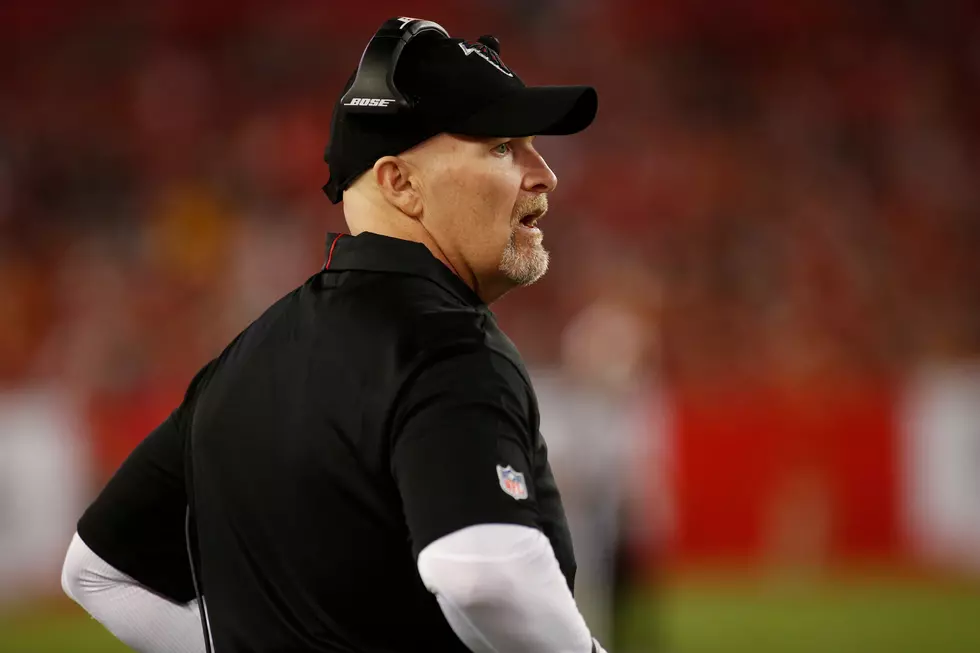 Atlanta Falcons GM Thomas Dimitroff, Coach Dan Quinn Sign 3-Year Extensions
Brian Blanco/Getty Images
ATLANTA (AP) — Atlanta Falcons general manager Thomas Dimitroff and coach Dan Quinn, who have led the team to the playoffs the last two seasons, have signed three-year contract extensions.
The deals were announced Wednesday, a day before players report for training camp. Financial terms were not disclosed for the contracts, which will run through the 2022 season.
The new deals for Dimitroff and Quinn will leave the focus for the start of training camp on wide receiver Julio Jones, who is entering the third year of his five-year, $71.5 million contract. Jones has asked to have his deal renegotiated, but the team has said it won't offer Jones a more lucrative deal this year.
Jones is not expected to report on Thursday for Friday's opening day of camp. He would be Atlanta's first training camp holdout since 2009, when receiver Roddy White's weeklong absence ended with a new $50 million deal.
Dimitroff, hired in 2008, is entering his 11th season. Quinn is 32-21 in his first three seasons.
Owner Arthur Blank said the leadership team of Dimitroff and Quinn "has proven to be as successful as we envisioned back in 2015."
Copyright 2016 The Associated Press. All rights reserved. This material may not be published, broadcast, rewritten or redistributed.