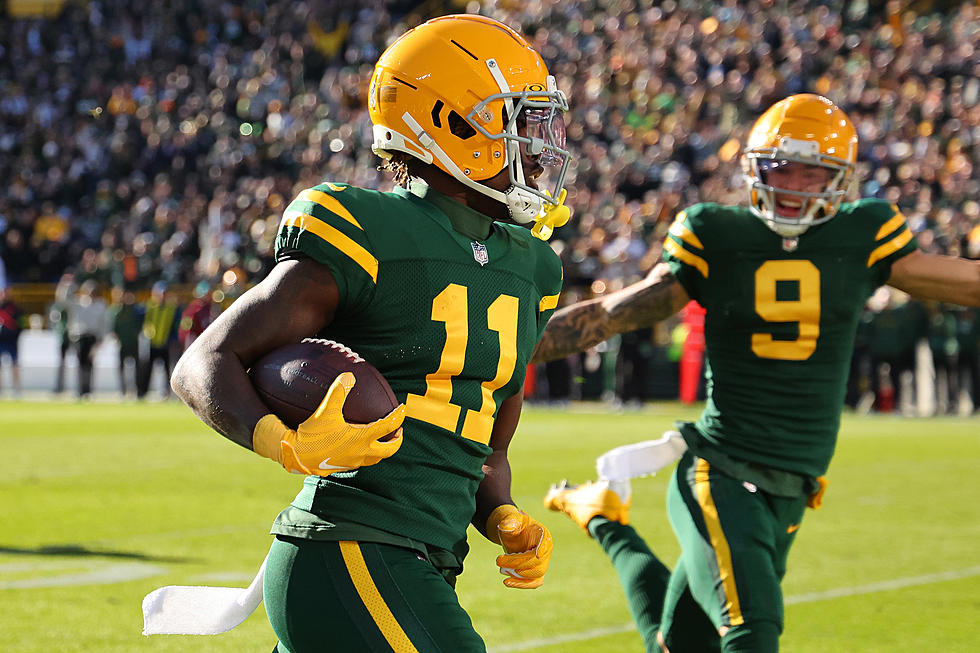 Green Bay Packers are #8 Seed in NFC After Win over Chargers
Getty Images
The Green Bay Packers have had a rough season. After several close losses and limited scoring outputs, the team finally got their 4th win of the year on Sunday over the Chargers.
To the chagrin and the surprise of many, the Green Bay Packers (somehow) aren't that out of it after all.
With the Seahawks and Vikings both dropping games on Sunday, the Packers are just a couple games out of a playoff spot despite a tough 4-6 record.
Last season, Green Bay endured a 5-game losing skid to fall just short of a postseason appearance by dropping the finale at home to the Lions.
This year, Green Bay is 4-6 once again with a small shot at the postseason. That hope hinges on a Dallas, Seattle, or Minnesota stumble.
As of right now, here are the Wildcard standings in the NFC:
Dallas Cowboys 7-3
Seattle Seahawks 6-4
Minnesota Vikings 6-5
Green Bay Packers 4-6
Green Bay will likely have to win at least 5 more games to have a chance, and the most favorable and likely outcome at this point is for Seattle to be the team to falter.
The Seahawks got dinged up in Sunday's loss to the Rams and have a BRUTAL stretch upcoming.
Here's the upcoming slate for Seattle: vs. SF (Thurs), @ DAL, @ SF, vs. PHI.
IF the Seahawks tumble to 6-8 or 7-7 after their next four games, the door could be open for a Packers team that is far from perfect.
Green Bay's next four: @ DET (Thurs), vs. KC, @ NYG, vs. TB.
It's certainly not unthinkable that we could see a 7-7 or 6-8 Seahawks team with 3 games left competing with a 7-7 or 6-8 Packer team for the final playoff spot in the NFC.
Both teams play on Thanksgiving in just a few days, and we'll see just how hungry they are to make a playoff push.
Source: NFL Standings - ESPN.com
NFL Franchises With Multiple Super Bowl Championships
15 NFL franchises have won multiple Super Bowls.
Gallery Credit: Scott Prather
NFL Franchises That Have Never Won A Super Bowl
A dozen NFL teams have never experienced the ultimate prize in the sport of football.
Gallery Credit: Scott Prather
NFL Franchises With One Super Bowl Championship
A dozen NFL teams have never won a Super Bowl, while fifteen teams have won multiple Super Bowls. Five franchises have only won 1.
Gallery Credit: Scott Prather
More From KSOO-AM / ESPN Sioux Falls