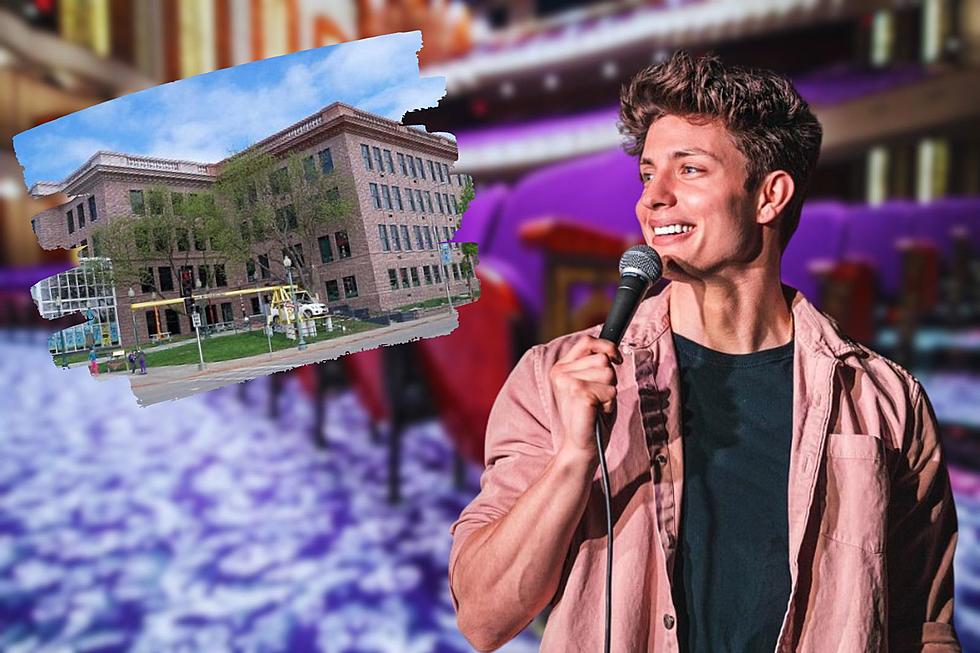 Heartthrob Comedian Matt Rife Coming to Sioux Falls in February
Results/TSM, Ben Davis (TSM), @mattrife (via Instagram), Canva
The list of entertainment options just keeps growing throughout the Sioux Falls area. From big-time concerts to high-energy rodeos, there is a little bit of everything for the community to experience this year.
Believe it or not, music acts and comedians are already making plans to stop in Sioux Falls in 2024.  One comedian grabbing a lot of attention is a guy named Matt Rife. The 27-year-old heartthrob just announced his first "ProbleMATTic World Tour" and...Matt is making a stop in Sioux Falls!
Matt Rife will be making his Sioux Falls debut on Wednesday, February 28th of 2024 at the Washington Pavilion for TWO SHOWS. So who is this cutie comedian that has all the young ladies going crazy? Matt Rife got his big break on MTV's "Wild 'N Out" as one of the youngest cast members on the show. A press release from the Washington Pavilion explains Matt has also been part of "hosting the reboot of 'TRL' and appearing on 'The Challenge.' Other credits include: 'Brooklyn Nine-Nine,' 'Fresh Off The Boat,' BET's 'North Of The 10,' and most recently NBC's comedy competition show 'Bring The Funny.' " Matt has a pretty good resume so far in his young career.
Not only does Matt have an impressive TV presence, but he also has a HUGE following on social media. Matt's "viral content and remarkable engagement on TikTok, where he has amassed over 5 million followers, and more than 260 million views globally" is part of the reason why he's so popular. His videos have me laughing out loud!
Tickets go on sale this week. Here is the latest ticket sale information:
Wednesday, June 7th | 10 a.m. | Pavilion Donors of $100+
Thursday, June 8th | 10 a.m. | Pavilion Members and Subscribers
Friday, June 9th | 10 a.m. | Public Sale
There is a little bit of a catch. Officials with the Washington Pavilion are limiting the number of tickets to four tickets per order. More details can be found here.
We can't wait to welcome Comedian Matt Rife to Sioux Falls!
Diners, Drive-ins, and Dives in Sioux Falls
In case you've never been lured into an hours-long binge of the show on
Food Network
, Guy Fieri visits places off the beaten path and tries out their signature dishes and visits with locals.
7 Most Common Snakes in South Dakota
South Dakota
may not have creepy crawlies like they do in Australia. But, there are a fair amount of snakes to be found here.
A few can be found in the Black Hills, some enjoy life on the west-river plains and several are concentrated in the southeastern part of the state along the Missouri River.
There are seven common species of snake that can be found throughout the state, including our one venomous species.
More From KSOO-AM / ESPN Sioux Falls