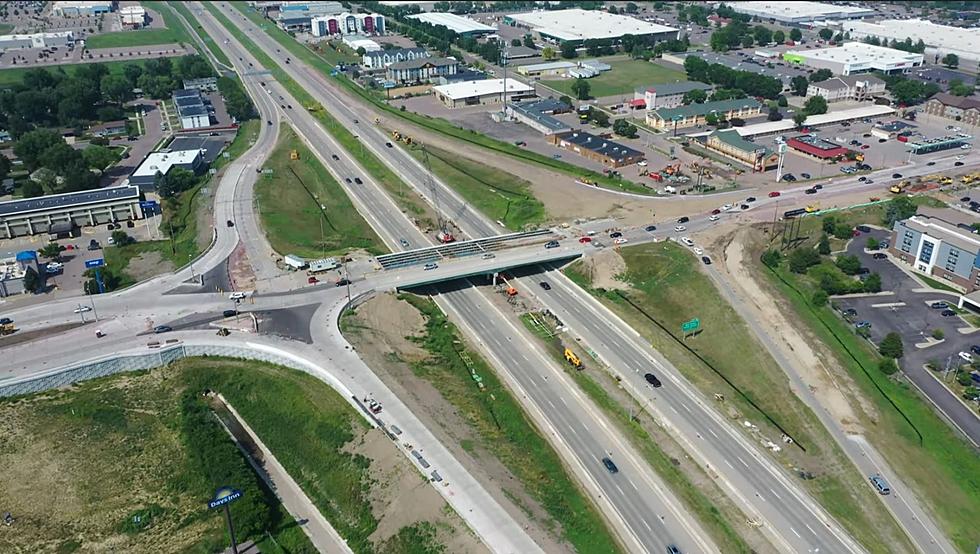 Sioux Falls Diverging Diamond Interchange Project Is Moving Along
South Dakota Drone/YouTube
Wow! There has been a lot of progress made on the second phase of the 41st Street Diverging Diamond project in Sioux Falls.
Here's the latest update as of July 25, 2023:
Removals on the north half of the bridge are in progress. Once completed crews will work on expanding and restoring this half of the bridge.
Crews have started concrete removals on the south side of 41st Street to the east of Interstate 29. Traffic is switched to the north side.
Work on sanitary sewer upgrades will begin this week.
The Interstate 29 northbound on-ramp closed on July 17 for grading and paving work. This ramp will be closed for approximately eight weeks.
Work will begin on removing half of the Interstate 29 northbound off-ramp. This will allow crews to begin building a new retaining wall.
Check out Carsen Bower's cool drone video of the project.
See How East 10th Street in Sioux Falls Has Changed
It's really interesting using Google Streetview to compare the changes from the earliest pictures to the latest.
For Sioux Falls, the earliest views are from 2008 and the latest from early 2022.
Some of the looks aren't the clearest, but it still gives a real good look at how dynamic the east side of Sioux Falls is.
More From KSOO-AM / ESPN Sioux Falls