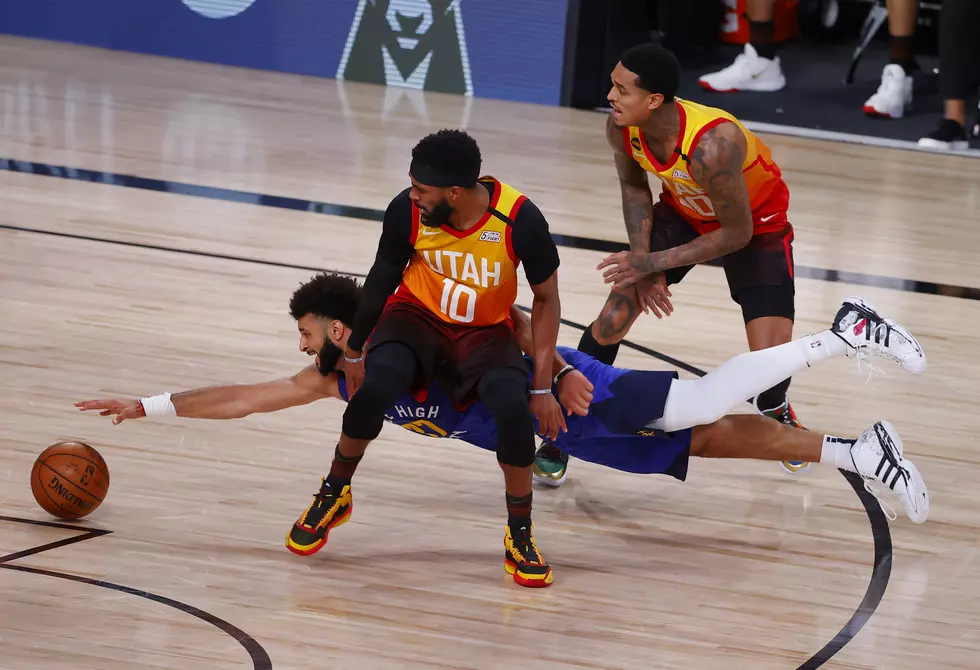 Jamal Murray 50 Points, Nuggets Force Game 7 vs. Jazz
Getty Images
Helping stave off elimination by scoring 50 points for the second time in three games, Jamal Murray helped force a Game 7 by outdueling Donovan Mitchell again and lifting the Nuggets to a 119-107, Game 6 victory over the Utah Jazz on Sunday in Lake Buena Vista, Florida.
Murray was overcome with emotion at the end of another brilliant playoff performance, feeling the heavyweight of the past few days inside the bubble as NBA players desperately searched for ways to continue the season while keeping up the fight for social justice and change.
"I play with a lot of heart, play with a lot of passion," Murray told reporters after an emotional on-court interview with TNT right after the game. "And when you're fighting for something, it means a whole lot more. And we've been fighting this fight for a long time, and we're tired of being tired.
He is the third player to score 50 points in a potential elimination game, joining Sleepy Floyd and Wilt Chamberlain, according to ESPN Stats & Information. In Game 4, Murray had 50 points, 11 rebounds, and 7 assists. In Game 5, he had 42 points, 8 rebounds, and 8 assists. He joins Michael Jordan as the only players in postseason history with three straight 40-point, 5-rebound, and 5-assist games.
Enter your number to get our free mobile app
12 Sports Video Games I Couldn't Put Down as a Kid