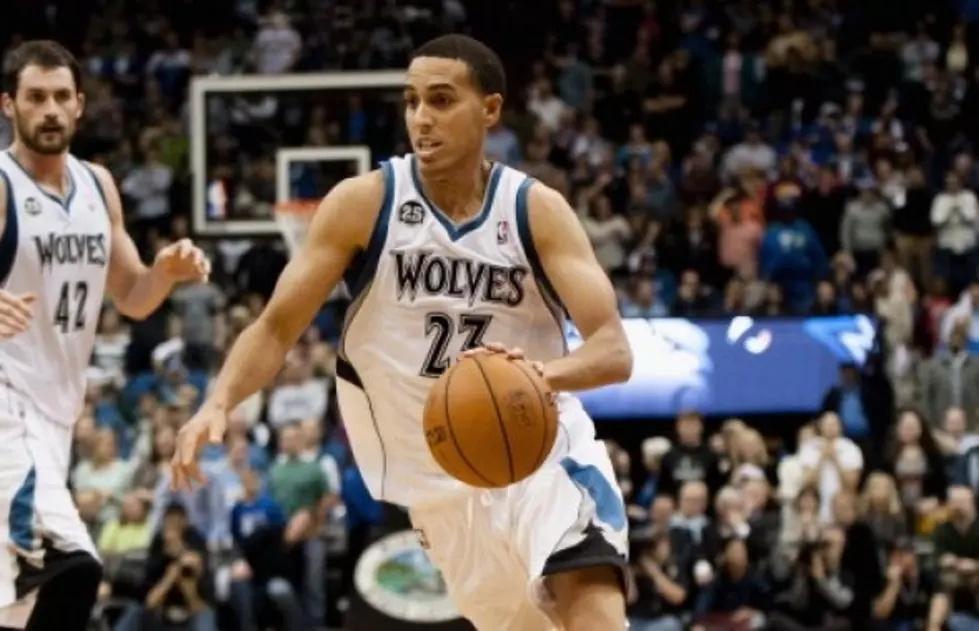 Love, Wolves Hand Lakers 7th Straight Loss
Hannah Foslien/Getty Images
MINNEAPOLIS -- Kevin Love had 31 points and 17 rebounds for Minnesota, spoiling Steve Nash's return for languishing Los Angeles and leading the Timberwolves to a 109-99 victory Tuesday night that stuck the Lakers with their seventh straight defeat.
Kevin Martin scored 14 of his season-high-tying 32 points in the opening 10 minutes to help the Timberwolves start strong, and the NBA's highest-scoring first-quarter team surged to a 25-point lead midway through the second period.
Nash had been sidelined since Nov. 10 because of nerve problems in his back. The soon-to-be-40-year-old two-time league MVP had seven points and nine assists in 25 minutes, about 10 more than he was supposed to play.
Steve Blake also returned, coming back from a torn ligament in his right elbow that had shelved him since Dec. 10. He ruptured his eardrum during the game but kept playing on another night of bad luck and bad defense for the fallen franchise. Blake was scoreless in 31 minutes.
Jodie Meeks (sprained right ankle, first quarter) and backup Jordan Hill (headache and neck strain, first quarter) went down for the Lakers, who have been without star Kobe Bryant for most of the season. Pau Gasol sat out with a strained right groin and could be out until after the All-Star break.
The Lakers' reserves had a whopping 70 points, with Nick Young (24 points), Manny Harris (17 points) and former Timberwolves first-round draft pick Wesley Johnson (15 points and nine rebounds) leading the way. But the Lakers still lost for the 19th time in their last 22 games and fell into a tie for last place in the Western Conference with Utah and Sacramento.
This was also their first loss at Target Center in almost seven years, ending an 11-game run. Those visits by the Lakers, who once called Minneapolis home, fired up the crowd like no other opponent. But this was quite the tame atmosphere, with all that prestige and intimidation vanished.
After a crisp show of fast breaks and ball movement for much of the night, this felt like a football game by the end. Love landed hard on the court on his back while being fouled by Robert Sacre, but he walked carefully back to the free-throw line after a timeout to sink both shots and push the lead to 102-91 with 4:10 left.
The Lakers have allowed 100-plus points in 15 straight games, their longest such streak since 17 in a row during the 1986-87 season.
They shot only 27 for 38 from the line and let the Lakers creep back into a competitive range in the second half, as close as seven points, and Adelman looked disgusted after several mistakes made by his team. But Love picked up the Wolves and carried them to an important win, playing the part of Pekovic by throwing his body at the basket as often as he could. He had 18 free throws, making 13.
Copyright 2014 The Associated Press. All rights reserved. This material may not be published, broadcast, rewritten or redistributed.
More From KSOO-AM / ESPN Sioux Falls