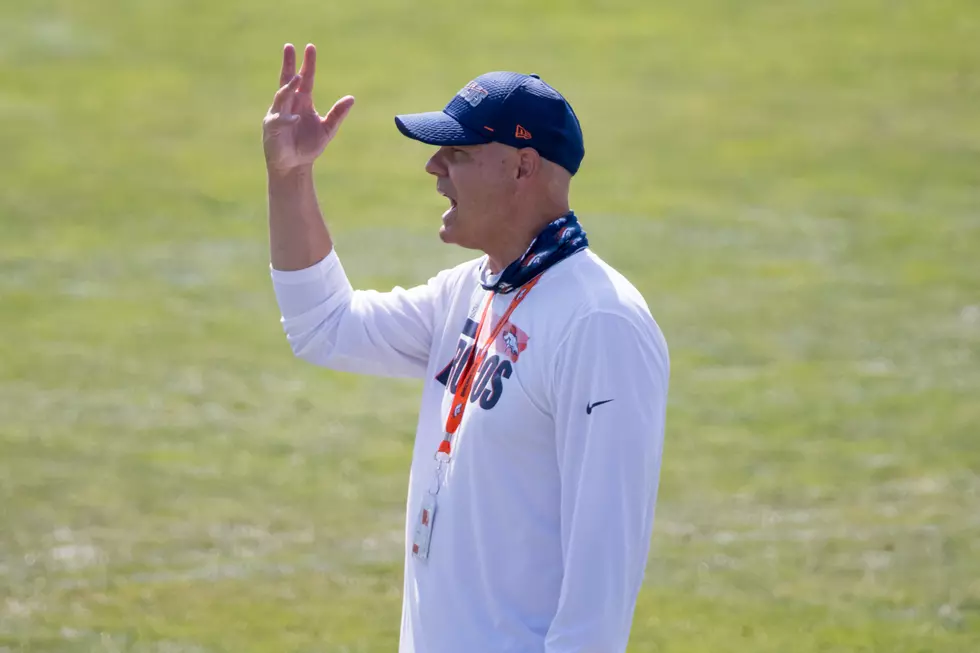 Minnesota Vikings Fire Defensive Coordinator Ed Donatell; Read Kevin O'Connell's Statement
Getty Images
After a home playoff loss to the New York Giants where the Minnesota Vikings gave up 30 or more points for the sixth time this season, the organization has decided they need new leadership on defense.
You can't blame them after the nation watched Giants quarterback Daniel Jones pick apart Minnesota's defense, amassing 431 yards of offense. This wasn't Patrick Mahomes mind you, it was Daniel Jones. Sigh.
Thursday night they announced they had fired defensive coordinator Ed Donatell after just one disappointing season with the team.
Vikings head coach Kevin O'Connell issued an official statement on the decision:
"Today I informed Ed Donatell we will be going in a different direction at defensive coordinator in 2023. While this was a difficult decision because of the tremendous respect I have for Ed as a person and a coach, I believe it is the right move for the future of our football team.
"I want to thank Ed for his commitment to the Vikings this past season, for the positive impact he had on our players and coaches and for his role in helping me as a first-year head coach lay this foundation. We all wish Ed and his wife, Shari, only the best in the future.
"We will immediately begin our search to fill this critical role as we continue to build a championship standard for the Minnesota Vikings."
Even though the Vikings did win the NFC North this year and hosted a playoff game, their success was more times than not in spite of the defense and not because of it.
According to NFL.com, Minnesota finished the season ranked 28th in points allowed and 31st in yards. Vikings fans watched this in real-time as the Vikings let teams come back on them week after week, failing too often to make clutch plays.
While it's never great to see someone lose their job, it couldn't have come as a surprise to Ed Donatell even though the Vikings dealt with injuries, recent draft picks failing to make a significant impact and aging players on the field. You can't blame just one coach for a team's failure, but the defensive results were too inefficient throughout the season. Had he been able to coach them up to even the middle of the pack statistically, the Vikings would likely still be in the playoffs.
The 65-year-old coach has an impressive overall NFL resume, it just didn't work out with this Vikings roster and his scheme. If he wants to remain in coaching, he likely won't have much trouble finding a job on an NFL staff in some capacity.
Now the Vikings move forward and search for a new defensive coordinator that the players hopefully respond to. Whoever it is, they'll have a lot of decisions to make from scheme to personnel. It should be an exciting off-season.
TACKLE THESE: Check Out the Best Uniforms In Each NFL Team's History
LOOK: These Are the Richest NFL players
To uncover the richest NFL players,
Stacker
consulted
Celebrity Net Worth
and ranked them by their 2022 net worth, calculated using a proprietary formula.
More From KSOO-AM / ESPN Sioux Falls