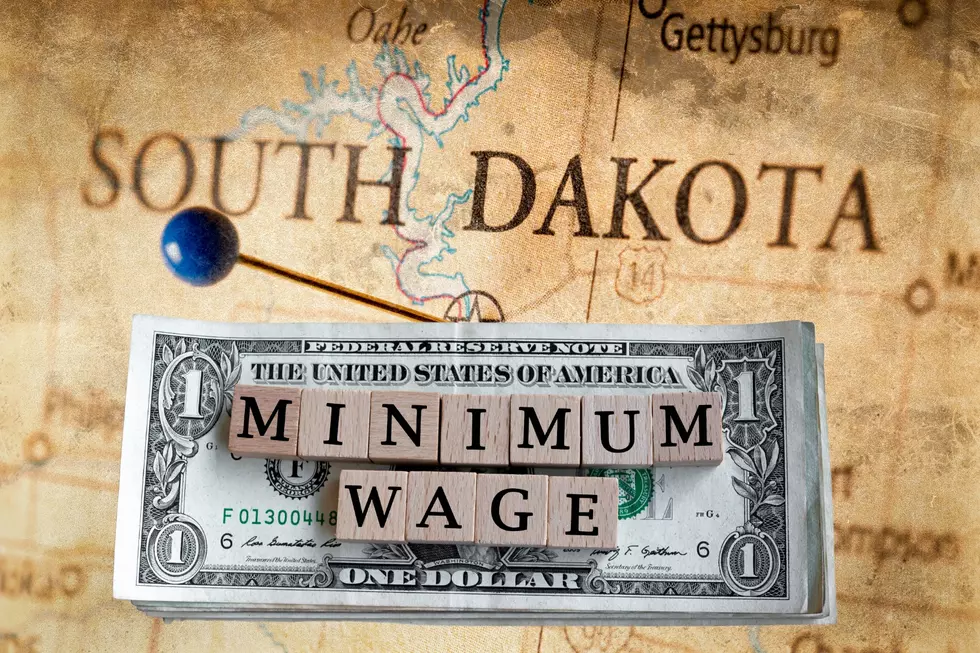 South Dakota's Minimum Wage Is Going Up on January 1, 2023
Canva
Some workers in South Dakota will see a little more in their paychecks to start the new year.
The state is raising the minimum wage, effective January 1, 2023.
The current rate of $9.95 per hour will increase to $10.80 per hour. That 85 cents per hour bump translates to an extra $6.80 (before taxes) per 8-hour work day, $34 per 5-day work week, $136 per month, and $1,632 per year.
The minimum wage adjustment is tied to an increase in the cost of living.
The rate hike is guaranteed to South Dakota workers thanks to state law 60-11-3.2, which took effect in January 2016.
The hourly minimum wage for tipped employees will increase to $5.40 per hour in 2023.
For more information, check the South Dakota Department of Labor's website.
Beware of These 50 Jobs That Might Vanish in the Next 50 Years
Sioux Falls Concerts Fall 2022-2023
Concerts are making a comeback in a huge way throughout the Sioux Empire, especially in
Sioux Falls
.
Now that the world is continuing life and adapting to the COVID-19 pandemic, artists and music groups feel comfortable enough to head back out on the road to perform. They are traveling to cities across the country including right here in Sioux Falls.
Some of the biggest names in the music industry are stopping in Sioux Falls to bring the house down with their latest hits as well as their old-time favorites.
So what concerts are happening in Sioux Falls in 2022 and 2023? Take a look at this all-star lineup to see who's taking the stage right here in our great city.
Keep in mind: Cancellations and rescheduling are common nowadays. Make sure to check with the show's venue and stay up to date on new information.
More From KSOO-AM / ESPN Sioux Falls