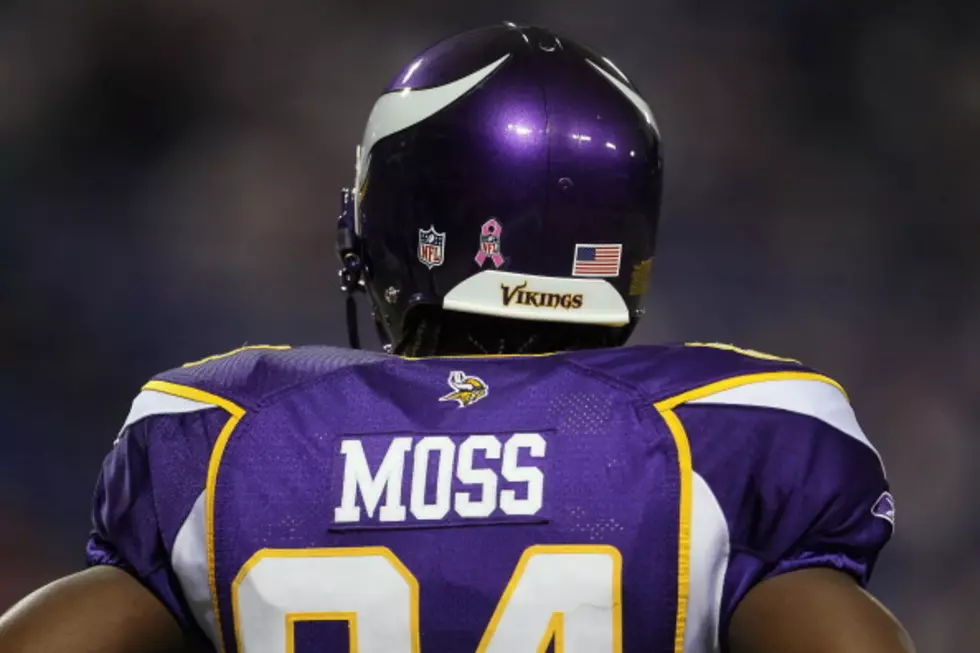 Vikings Legend Randy Moss Inducted into Pro Football Hall of Fame
(Photo by Jeff Gross/Getty Images)
The Minnesota Vikings have another Hall of Famer in their long history of great players as Vikings great Randy Moss was inducted into the Pro Football Hall of Fame on Saturday.
As a kid and into my early 20's, Moss was my favorite player and for good reason.
I went to countless Vikings games in college and every single one I attended, I had hopes of seeing a spectacular play from Moss and I was rarely disappointed.
He was the most electrifying player I have ever watched next to Barry Sanders and it wasn't just the spectacular plays, it was his ability to make his QB better that always amazed me.
Definitely with Daunte Culpepper and even with Tom Brady, Moss allowed both to take chances and be successful in the process.
All week on radio row, the conversation about Moss came up and it seemed like most were under the impression that he would be a first ballot Hall of Famer and indeed his was.
In addition to Moss, Terrell Owens, Brian Urlacher, Ray Lewis, Brian Dawkins, Jerry Kramer, Robert Brazile and Bobby Beathard were also inducted.
The Hall of Fame ceremony will take place on Aug. 4 in Canton, Ohio.
More From KSOO-AM / ESPN Sioux Falls