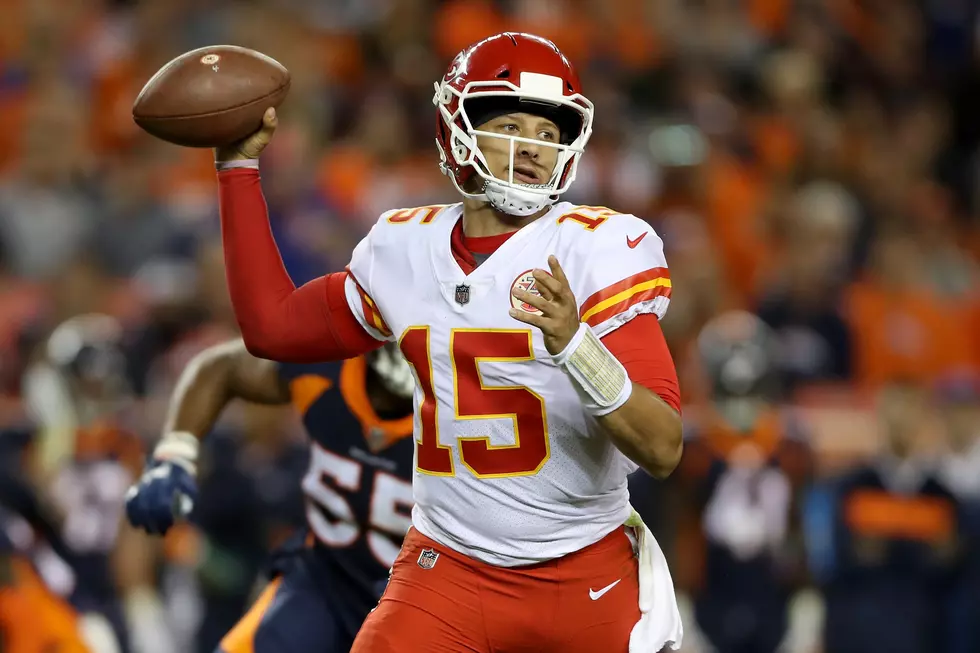 2018 NFL Week 5 Games Available to Watch in Sioux Falls Market
Matthew Stockman/Getty Images
The games that we will see this weekend are not surprising, but there are four teams that we will see for the first time this season.
Outside of the local teams that we expect to get, we will see a few teams for the first time this week. Indianapolis, Houston, and New Orleans will all be available to watch through the nationally televised games this week, while Jacksonville will make their first appearance in the market as they travel to Kansas City. With those teams appearing, the only two teams that we haven't seen yet are the Miami Dolphins and Tennesee Titans. Both teams will be a part of nationally televised games later this year.
FOX holds this week's doubleheader and we will be treated to two games that feature NFC North teams. Green Bay travels to Detroit in the 12:00 window. Most of the country stretching from Chicago to Los Angeles will get the Packers/Lions game. Minnesota vs. Philadelphia will then be played at 3:25, and that game will be stretched across the nation outside of a few western markets.
With a single game on CBS and both Kansas City and Denver in the early window, it always becomes interesting which side we will take in Sioux Falls. The nod this week for Sioux Falls goes to Kansas City as they host Jacksonville. Now, the fun part is that the Rapid City area is getting the Denver/Jets game. Always fun to see how that plays out locally.
NFL Week 5 Games Available in the Sioux Falls Market:
Thursday, October 4: Indianapolis @ New England, 7:20, FOX/NFL Network
Sunday, October 7: Green Bay @ Detroit 12:00, FOX
Sunday, October 7: Jacksonville @ Kansas City, 12:00, CBS
Sunday, October 7: Minnesota @ Philadelphia, 3:25, FOX
Sunday, October 7: Dallas @ Houston, 7:20, NBC
Monday, October 8: Washington @ New Orleans, 7:15, ESPN
If you're ever curious about which games will be shown in the area, there are a couple of places you can find listings. First, my personal favorite, NFL distribution maps are put out by the staff at 506Sports. KTTW and KELO-TV also both list the scheduled games on their respective web pages. As a reminder, all games are subject to change (but rarely do).
Teams Shown in the Sioux Falls Market (Running List)
Arizona: 1
Atlanta: 1
Baltimore: 2
Buffalo: 2
Carolina: 1
Chicago: 4
Cincinnati: 1
Cleveland: 1
Dallas: 3
Denver: 2
Detroit: 3
Green Bay: 5
Houston: 1
Indianapolis: 1
Jacksonville: 1
Kansas City: 4
Los Angeles Chargers: 2
Los Angeles Rams: 2
Miami:
Minnesota: 5
New England: 2
New Orleans: 1
New York Giants: 1
New York Jets: 2
Oakland: 2
Philadelphia: 2
Pittsburgh: 3
San Francisco: 2
Seattle: 1
Tampa Bay: 2
Tennessee:
Washington: 2
More From KSOO-AM / ESPN Sioux Falls