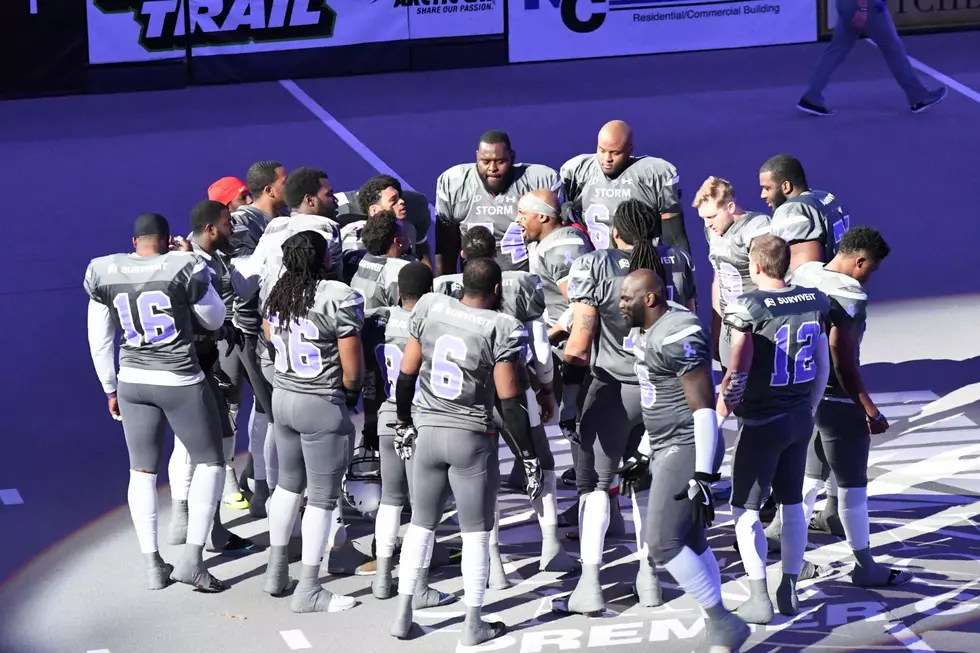 2018 Regular Season Schedule Released for Sioux Falls Storm
Courtesy Nate Wek, South Dakota Public Broadcasting
Each team in the IFL will play the other seven teams twice for a completely balanced schedule. The league also announced that each team will receive three bye weeks, and that this year will feature no divisions or conferences. The top four teams will move on to the playoffs.
Sioux Falls will open the season on the road in Arizona in a return bout of the 2017 United Bowl championship game. The Storm will play at home for the first time in Week 3 following a bye the week prior.
The Storm will play a total of seven home games, and will only play two home games in the first eight weeks of the season. Five home games will be played on Saturday's, with another game slated for both a Monday and Friday night.
This year's bye weeks will occur in Week 2, Week 7, and Week 14.
2018 Sioux Falls Storm Season Schedule:
Week 1 (Sunday, 2/25): @ Arizona
Week 2 (Friday, 3/2): Bye
Week 3 (Monday, 3/12): vs. Bloomington
Week 4 (Monday, 3/19): @ Cedar Rapids
Week 5 (Saturday, 3/24): @ Green Bay
Week 6 (Saturday, 3/31): @ Bloomington
Week 7 (Saturday, 4/7): Bye
Week 8 (Saturday, 4/14): vs. Nebraska
Week 9 (Saturday, 4/21): vs. Green Bay
Week 10 (Friday, 4/27): @ Nebraska
Week 11 (Saturday, 5/5): vs. Western Michigan
Week 12 (Saturday, 5/12): vs. Arizona
Week 13 (Saturday, 5/19): @ Iowa
Week 14 (Sunday, 5/27): Bye
Week 15 (Saturday, 6/2): @ Western Michigan
Week 16 (Friday, 6/8): vs. Iowa
Week 17 (Saturday, 6/16): vs. Cedar Rapids
More From KSOO-AM / ESPN Sioux Falls