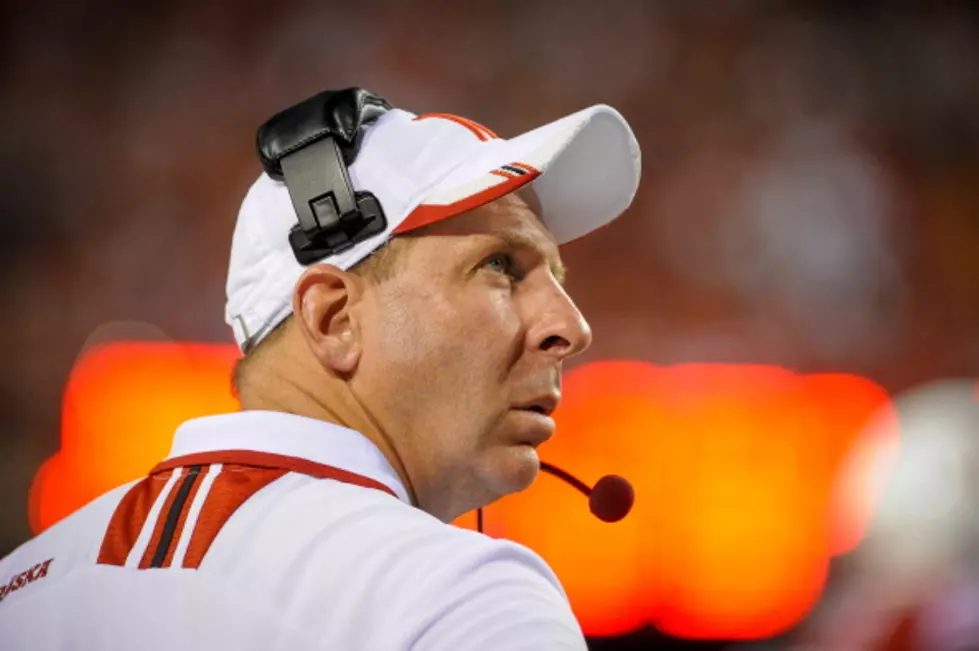 Charles Davis on Overtime talks about Bo Pelini's dismissal from Nebraska
Eric Francis/Getty Images
Charles Davis (@CFD22) of Fox Sports joins Jeff Thurn on Monday's edition of Overtime.
Davis covers the NFL and college football on Fox, and is an analyst at NFL Network. Hear his interview with Thurn below:
Was it the right decision for Nebraska to fire Bo Pelini? 
"I am not there on this inside, but winning percentage and all that, we can take stats and make them work how we want them to. We've all done it. There's that great 'Peanuts' strip that Charles Schultz wrote one time where I think Lucy one time was hitting Charlie Brown with a bunch of stats and at tend of it, Charlie Brown says, 'Lucy, tell your statistics to shut up.' But here's the deal: at Nebraska, you play for championships. They didn't win a conference title, although he played for a couple. It was how they were losing the games they were losing. He's a defense first coach and they were getting trampled in games they should be even footing with teams. Wisconsin is a peer; they should not be above Nebraska. Great programs both, but they should not be above them. There's a clear separation. Last few times they've met, Wisconsin put 70 and 59. The 70 they put on them was in a 7-5 season.  Had lost three of four and the only reason I think they were there was because Ohio State was on probation. And Penn State as well. Both of them were and they were the third team in that division and came in and trampled in the Big Ten title game. Put that together, plus that audio tape that got released a couple of years ago, Nebraska people are some the greatest people I've seen. Forgiving, giving a second chance, but it wasn't so much that people were mad at him for that tape. I think people were hurt by it. That you could feel that way about us and we support this program, which you know Jeff, very few people support their program like Nebraska do."
**Follow Sam on Twitter @samtastad and Jeff @jtespn991. Thurn is on ESPN 99.1 every day from 3 to 6 p.m.
More From KSOO-AM / ESPN Sioux Falls