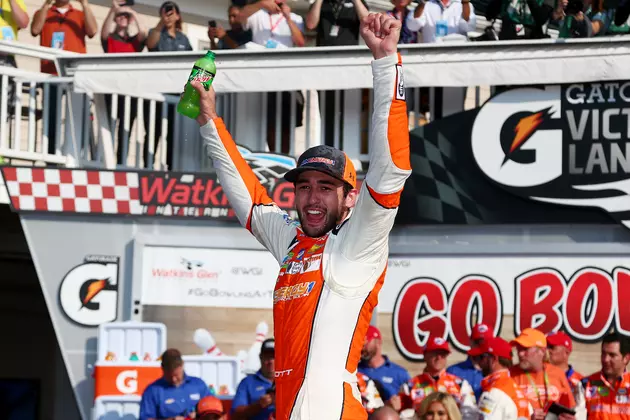 Chase Elliott Wins NASCAR at Watkins Glen International
Sarah Crabill, Getty Images
Could this be the start of the Chase Elliott era? I think it is, and I say that remembering and living through the Bill Elliott era.
Bill Elliott is the NASCAR Hall of Famer and father of Chase, who won his first ever Cup race on Sunday (8/5). Chase roared to victory at Watkins Glen International in New York at the Monster Energy NASCAR Cup Series race.
For nearly three years he's been working hard on getting that first victory in the leading series. After 99 starts and scoring eight second place finishes, he finally got it.
And the first win was a memorable one, in a thrilling victory over defending series champion Martin Truex, Jr. Truex kept hard pressure on Elliott every inch of the final 32 laps.
But Elliott kept driving away out of the corners. Then Truex ran out of fuel two turns before the end and Elliott took the checkers. It was a brake for Elliott with the Truex fuel situation because Elliott went into a bad wheel hop on the final turn.
Elliott ran out of fuel too after crossing the finish line and had to get a push to victory lane from Jimmie Johnson. Elliott's win was the first for Chevrolet since the first race of the season at the Daytona 500.
---
More From KSOO-AM / ESPN Sioux Falls