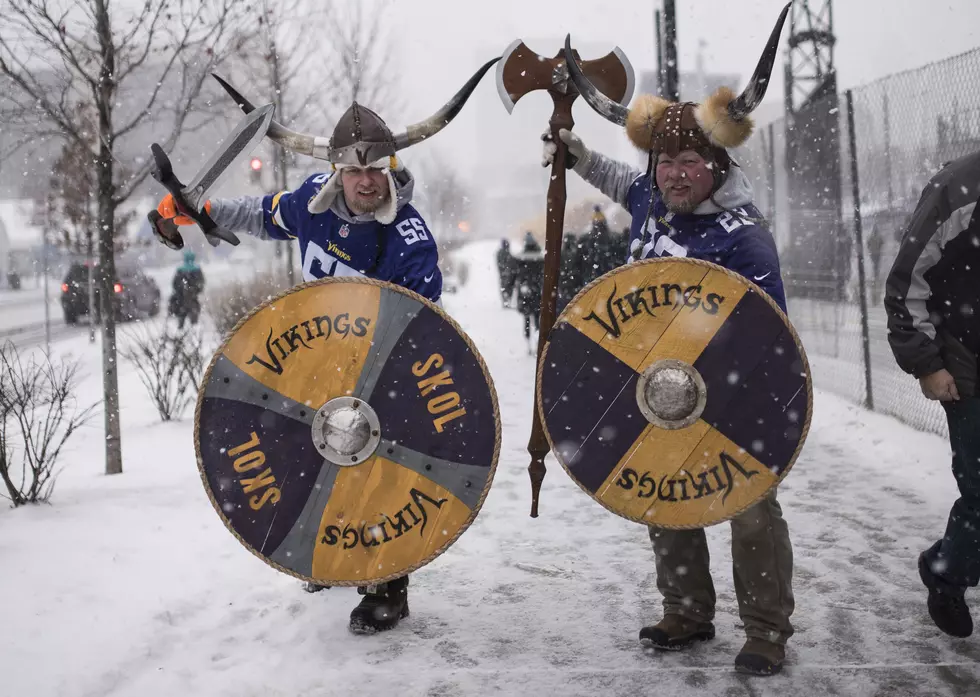 Do You Know How Many Super Bowls The Vikings Have Played?
Getty Images
The Minnesota Vikings have made it into 4 Super Bowl games in their 57 years as a team. All 4 games resulted in Vikings losses.
1)-Super Bowl IV in 1970 Chiefs over the Vikings 23-7.
2)-Super Bowl VIII 1974 Dolphins over the Vikings 27-0
3)-Super Bowl IX 1975 Steelers over the Vikings 16-6.
4)-Super Bowl XI 1977 Raiders over the Vikings 32-14.
The last time the Vikings made the NFC Championship Game was in 2010 when they lost to the Saints 31-28 in overtime.
It has been 41 years since the Vikings last trip to the Super Bowl.
If the Vikings can make the Super Bowl this year it will be the first team to play the Super Bowl in its own stadium.
More From KSOO-AM / ESPN Sioux Falls