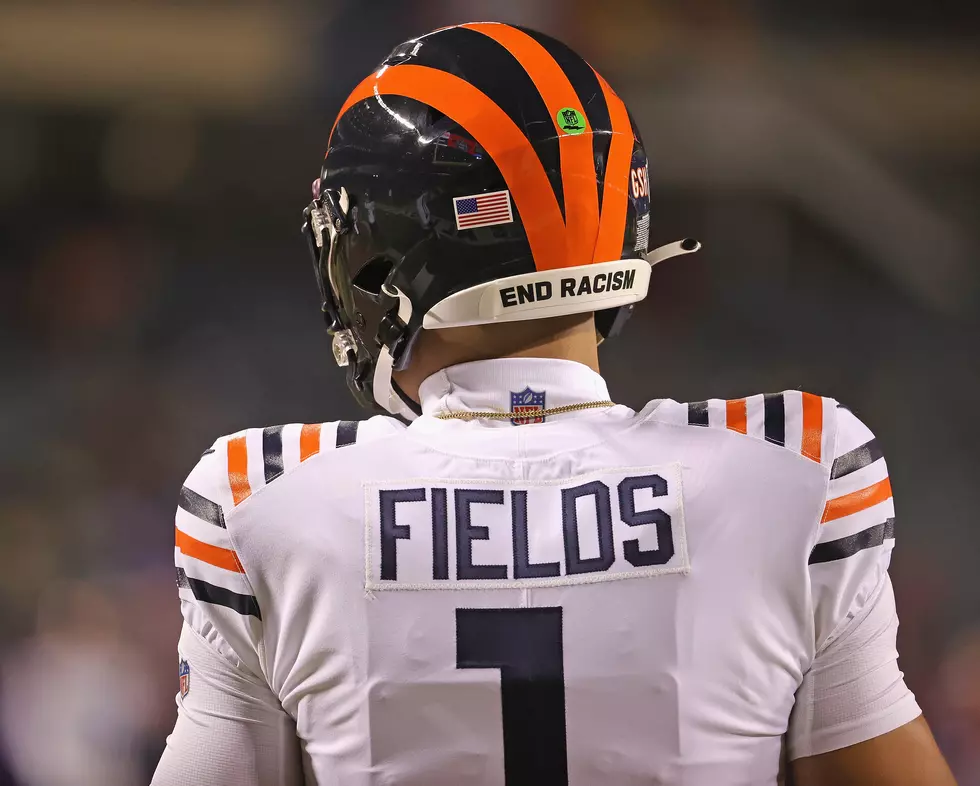 Full 2022 Chicago Bears Scheduled Released
Getty Images
The 2021 NFL season may be one that most Chicago Bears fans want to forget other than the fact that they are ushering in a new age at quarterback that hopefully will bring much more success in the near future.
Justin Fields is the shiny new toy at QB that Bears fans hope will bring back a Super Bowl title for the first time since 1985.
In 2021, the Bears finished the season at 6-11 and finished third in the NFC North behind Minnesota and Green Bay.
The full 2022 Chicago Bears schedule has been released for both the pre-seaosn and the regular season.
Other than the normal big time matchups within the NFC North against the Vikings, Packers and Lions, the Bears have some very interesting games on their schedule.
Those other matchups include a road trip to New England and Dallas along with a home date against Buffalo.
Here is a look at their entire 2022 schedule.
It is going to be very interesting to see how Chicago navigates their 2022 schedule not only with a new coaching staff, but a young QB who needs to take a big step forward this season as well.
We'll see how the Bears perform under a new regime, with the hopes of Bears fan in the balance.
For more information on the Chicago Bears, their current roster and news surrounding the organization, you can visit the team website.
---
From Frybread to Pheasants - Here are South Dakota's Official State Things
Every state in our nation has chosen things that represent the state in one way or another to be official state things. Like a flower, or animal.
South Dakota
is no different.
The Mount Rushmore has a state flower. But did you know we also have a state tree and a state fish? Yes, we even have a state code.
More From KSOO-AM / ESPN Sioux Falls