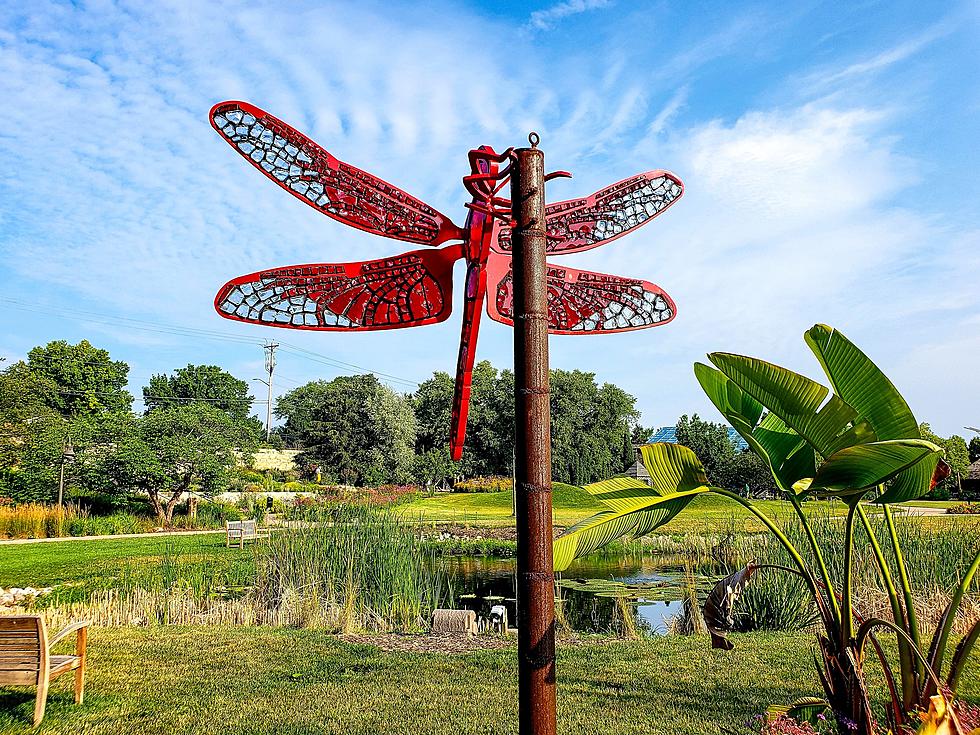 Iowa's Reiman Gardens Is "Best Thing To Do In Iowa"
Reiman Gardens on Facebook
Reiman Gardens is a 17-acre botanical garden ranked as the number one "best thing to do in Iowa" in 2023.
Taking a step out of your comfort zone can be shocking. It can be a pleasant experience. It can be breathtaking. It can be therapeutic. And, it can be an experience that will have you wanting to repeat it.
Not that it was a question of comfort zone, a fall vacation to spend time with family in Iowa was just what we needed.
In Iowa this time of year many people are showing their colors in the form of Cyclone or Hawkeye jerseys. A few months ago Iowa's color palate was screaming from the state's famous Reiman Gardens.
As part of the Iowa State University of Science and Technology campus, you can enjoy the beauty all year long.
Now, we didn't time our visit to Iowa for the annual Iowa-Iowa State football game that was being held in Ames that weekend. But, a trip the day before was on the list of things to do while visiting family to this beautiful 17-arce oasis next door to Jack Trice Stadium.
Here's just a sample of what Reiman Gardens has to offer:
Butterfly Wing
After a friendly greeting, your tour begins at the Christina Reiman Butterfly Wing.
Look Close
Indoor Solarium 
Self-Guided Tour
Not A Fuzzy Orange
One of the references to this plant is sometimes called a Gonad!
Raised Garden Beds
Cool Tower
Looking Up Inside
Thank You, Reiman Gardens
Quiz: Do you know your state insect?
Stacker has used a variety of sources to compile a list of the official state insect(s) of each U.S. state, as well as their unique characteristics. Read on to see if you can guess which insect(s) represent your state.
Gallery Credit: Andrew Vale
Goosebumps and other bodily reactions, explained
LOOK: Best counties to raise a family in South Dakota
Stacker
compiled a list of the best counties to raise a family in South Dakota.
Gallery Credit: Stacker
More From KSOO-AM / ESPN Sioux Falls