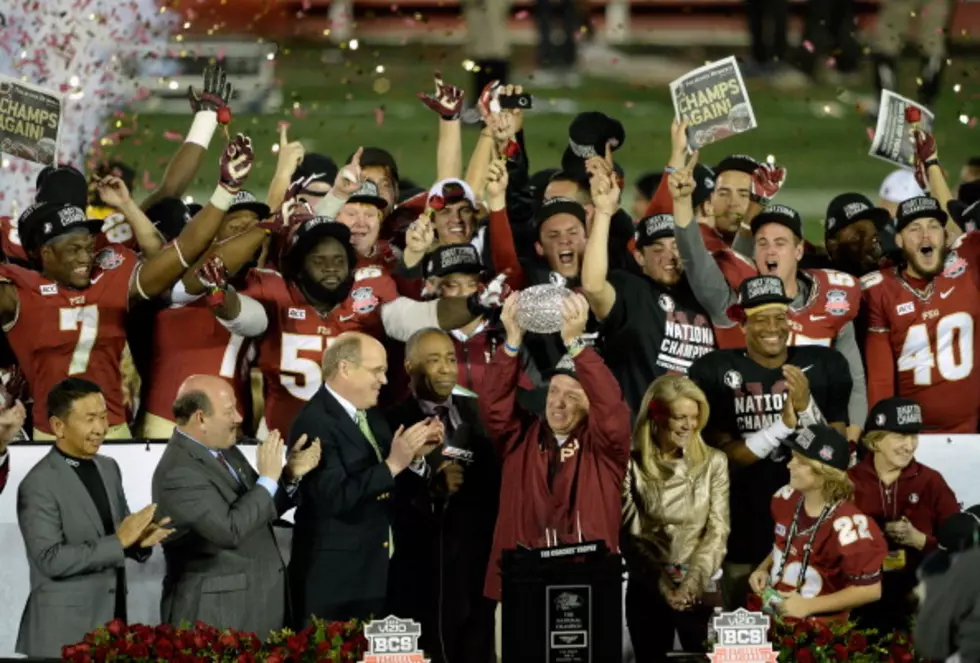 Is a College Football Coach Worth $75 Million?
Kevork Djansezian/Getty Images
If you would of told college football coaching great Bobby Bowden back in 1995 that a head coach would get a $75 million dollar deal that is fully guaranteed for 10 years, he probably would of told you that you were crazy.
Well, that time has come and Bowden along with many other coaches from college football past would like to re apply for a job...
Former FSU coach and now Texas A&M coach Jimbo Fisher just received a 10 year, $75 mil deal that is fully guaranteed by the Aggies.
The question now becomes, is a college football coach worth that kind of money?
The answer is yes, if you deliver titles.
Fisher is now paid like Nick Saban and in fact is only second in yearly salary to Saban at Alabama.
At Alabama though, Saban has delivered multiple titles, while Jimbo only has one on his mantle from his time at FSU.
So essentially, A&M is pre-paying FIsher for titles he hasn't won with the hope that he does with the Aggies.
Time will tell if this will grow the salaries of other top head coaches and potentially add more guaranteed money to future deals.
That seems like a lot of money to prepay for titles that aren't guaranteed but Texas A&M is desperate for a championship and people do crazy things when they are desperate.
More From KSOO-AM / ESPN Sioux Falls