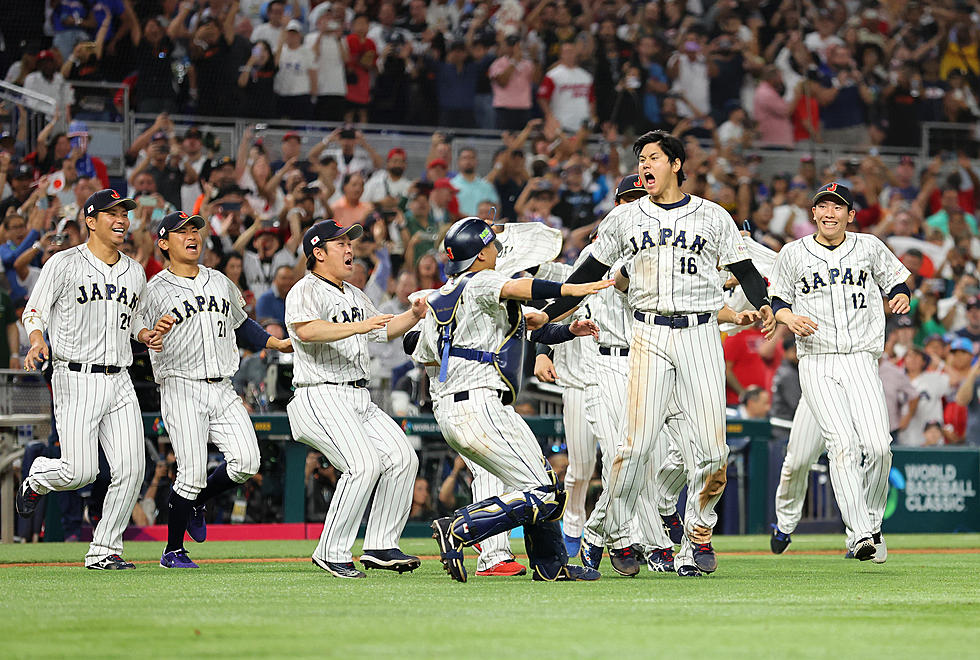 Japan Wins WBC, Shohei Ohtani Fans Mike Trout For Final Out
Photo by Megan Briggs/Getty Images
MIAMI -- The two best baseball players in the world's eyes locked for a split second, long enough to acknowledge one another and the sheer improbability of what was happening. Top of the ninth. Two outs. A one-run game. In the batter's box stood Mike Trout, and on the pitcher's mound was Shohei Ohtani. When this was over, they would again be teammates with the Los Angeles Angels; but in this moment, this perfect moment, they were foes.
Three minutes later, when the at-bat of a lifetime ended, Ohtani was mobbed by his Samurai Japan teammates, the new World Baseball Classic champions and Trout was skulking back to the Team USA dugout, having swung through a frisbee slider on a full count that cemented Japan's 3-2 victory on Tuesday night.
In a tournament that had everything, a three-week sprint that brought the intensity and stakes of October baseball to March, it was only fitting that the dream scenario played out in the most dramatic of fashions.
"I believe this is the best moment in my life," said Ohtani, the 28-year-old two-way player who by sheer force wrested away the title of best player alive from Trout, whose grip on it seemed unbreakable.
The two aren't just generational players. They are all-timers, the best of the best, and the crowd of 36,058 at LoanDepot Park, accompanied by tens of millions of viewers around the globe, witnessed the mathematically improbable turn real then metamorphose into something even better.  
"He's got nasty stuff," Trout said. "He's throwing 101, 102. He threw me a good pitch at the end."
More From KSOO-AM / ESPN Sioux Falls